Gorgeous Milky Pink Nail Designs to Try
Jun 05, 2023 by MOROVAN
Milky pink nails exude an elegant and sophisticated charm that is perfect for any occasion. The soft and delicate hue of milky pink adds a touch of femininity and subtle beauty to your overall look. Whether you prefer a minimalist style or intricate designs, milky pink nail designs offer a range of options to express your personal style. In this blog, we will explore seven gorgeous milky pink nail designs that will elevate your manicure game and leave your nails looking effortlessly chic.
How to make a milky pink nail design by using solid extension nail gel?
1. Milky pink nail design: Subtle Glitter
Enhance your milky pink nails with a touch of subtle glitter. Apply a thin layer of milky pink polish and add a fine dusting of glitter on one or two accent nails. The shimmering effect adds a hint of glamour without overpowering the delicate milky pink base. This design is perfect for those who prefer a minimalist yet eye-catching manicure.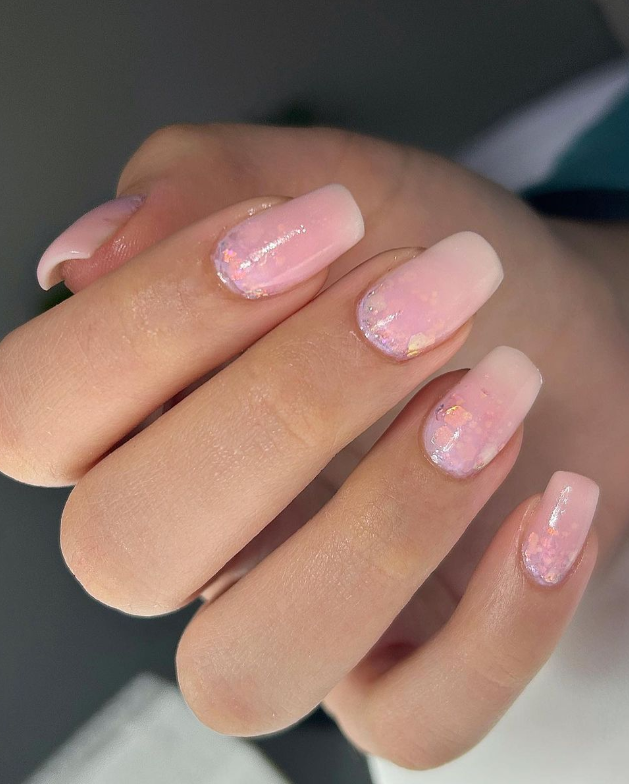 This milky pink nail design is so pretty!
@rose.bluen/Instagram
2. Milky pink nail design: Delicate Floral Accents
Add a touch of romance to your nails with delicate floral accents on a milky pink base. Choose light pink or white flowers to create a soft and feminine look. You can either opt for hand-painted floral designs or use nail decals and stamps for a quick and flawless finish. This design is ideal for weddings, garden parties, or simply to add a touch of elegance to your everyday style.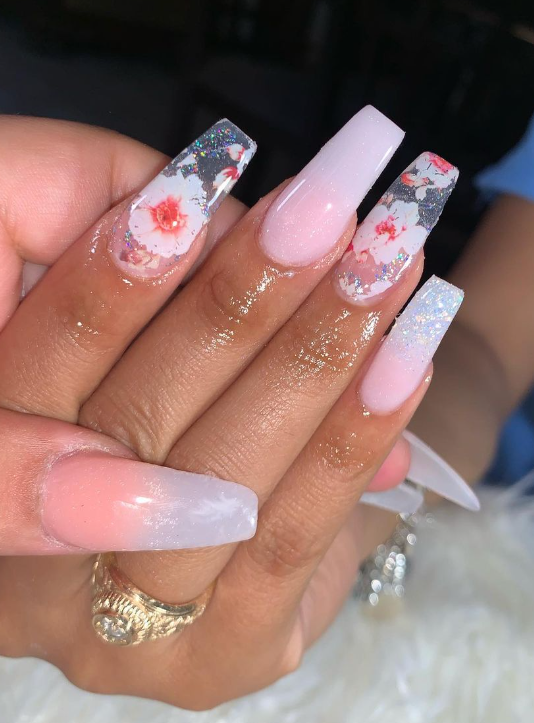 Stylish milky pink nail design for you!
@htxnailz/Instagram
3. Milky pink nail design: Milky Pink Ombré
Create a seamless and mesmerizing effect with a milky pink ombré design. Start with a light milky pink shade at the cuticle and gradually blend into a darker milky pink hue towards the tips. This gradient effect adds depth and dimension to your nails while maintaining a subtle and sophisticated appearance.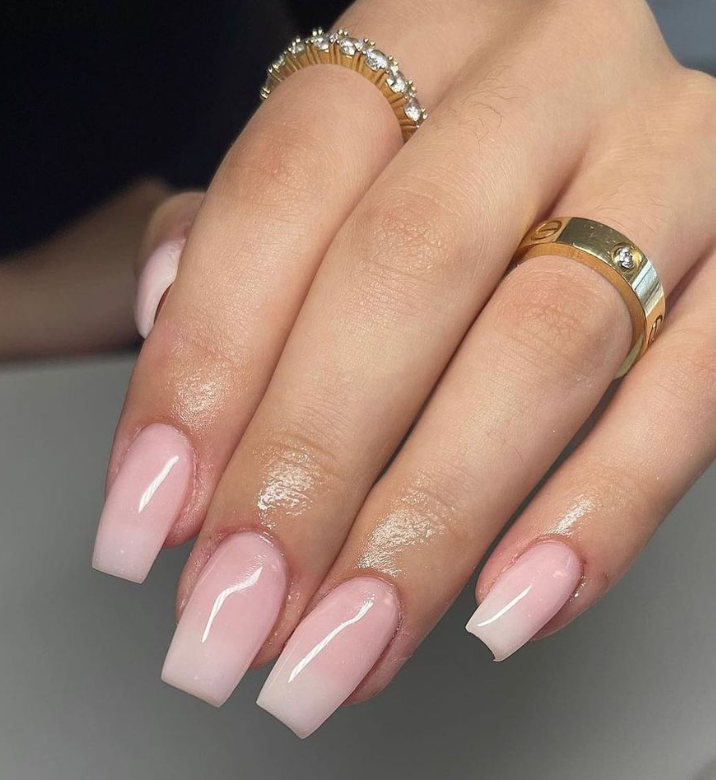 This milky pink nail design is so cute!
@nail.art_ch/Instagram
Milky pink nail designs offer a perfect balance of subtlety and sophistication, allowing you to showcase your refined style. From classic French tips to intricate lace accents, these gorgeous designs are versatile and suitable for various occasions. Whether you prefer a minimalist approach or love intricate details, milky pink nails are sure to add a touch of elegance and femininity to your overall look. So, indulge in the beauty of milky pink and let your nails radiate with understated charm.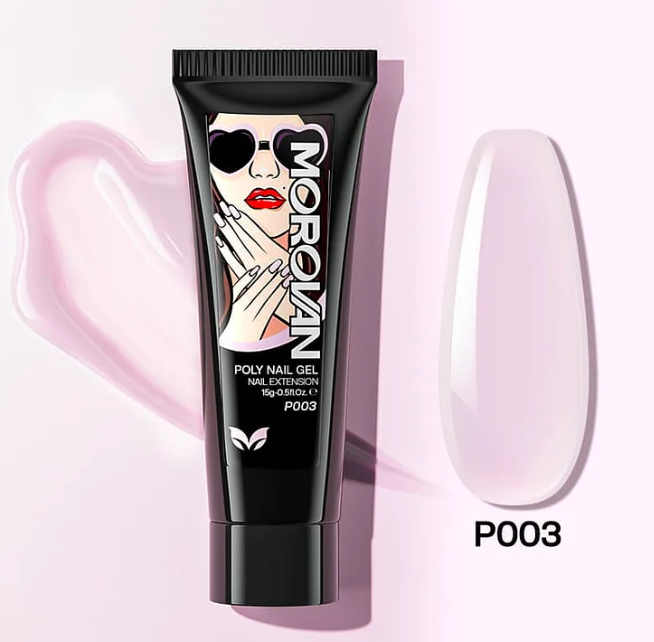 Milky pink nail design product recommendation
Latest Posts
Featured product