Gold Leaf Nail Designs: Elevate Your Nails with Luxurious Artistry
Sep 16, 2023 by MOROVAN
Hello, and welcome to my beauty blog! Today, we're diving into a nail art trend that's been taking the beauty world by storm – Gold Leaf Nail Designs! This dazzling nail trend has captured hearts not just for its opulent appeal but also for its simplicity and creative potential. Whether you're attending a wedding, hitting a party, or simply aiming to stand out in your daily life, gold leaf nail designs can make your fingertips the center of attention.
1. The Magic of Gold Leaf
First, let's talk about the star of gold leaf nail designs – the gold leaf itself. These ultra-thin sheets of gold emit a glistening radiance with a mere touch. Applying these gold leaf sheets to your nails creates a unique texture and a luxurious feel that makes your hands truly captivating. Gold Leaf Nail Designs are a true art form, and there are numerous ways to showcase their splendor.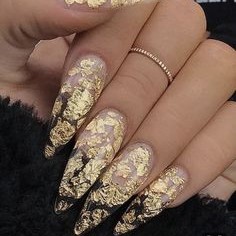 2. Simple yet Glamorous Designs
One of the charms of gold leaf nail designs lies in their simplicity yet glamorous designs. You don't need to be a nail art master; all you need is a bit of patience and creativity to effortlessly create stunning effects. Here are five classic style examples to give you a deeper insight into the allure of gold leaf nail designs.
2.1 Gold Leaf Halo
Apply a clear nail polish evenly over your base color, then, while it's still wet, gently adhere gold leaf sheets to your nails. This creates a halo effect, like a golden aura radiating from your fingertips.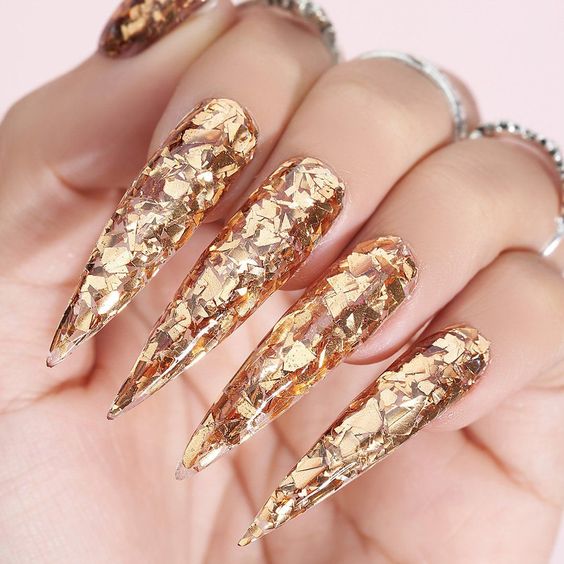 2.2 Gilded Nails
Paint your entire nail in gold, then, before it dries, use a small brush or tweezers to add some gold leaf sheets, creating delicate patterns or designs.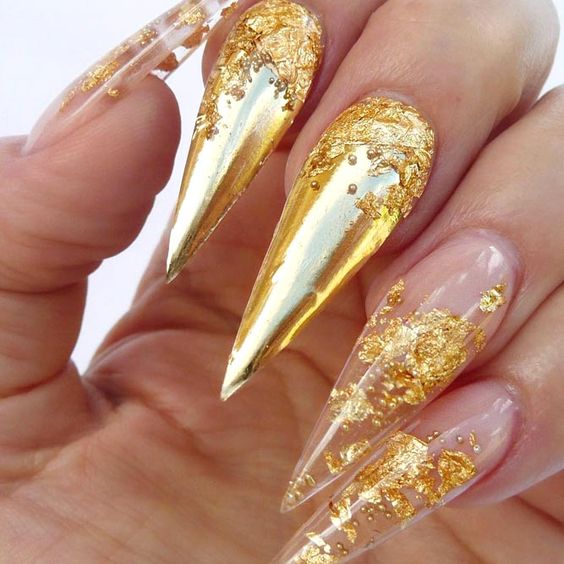 2.3 Black and Gold Fusion
Add gold leaf to deep black nails for a striking black and gold fusion, a design that exudes sheer sophistication and style.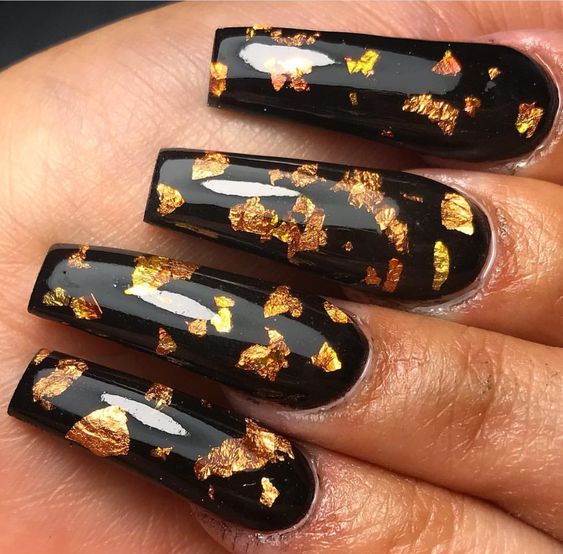 2.4 Starry Tips
Incorporate gold leaf at the tips of your nails, resembling stars twinkling in the night sky. This design is perfect for evening events, making your fingers shine brightly.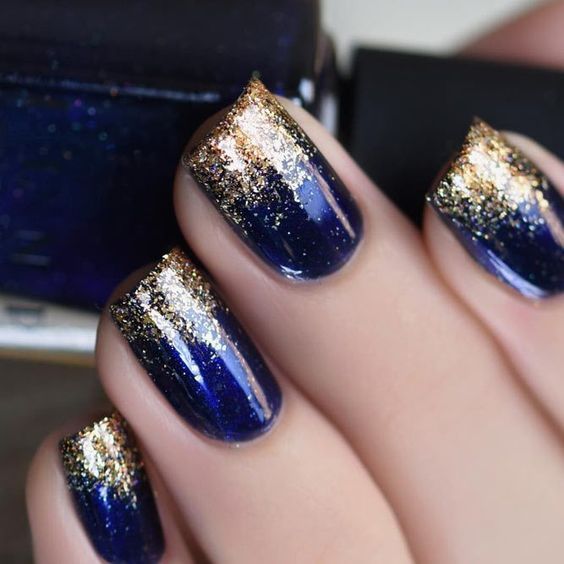 2.5 Diamonds and Gold
Adorn your nails with some gemstones or diamonds and elevate the luxury factor with gold leaf accents. This design turns your nails into the perfect accessory.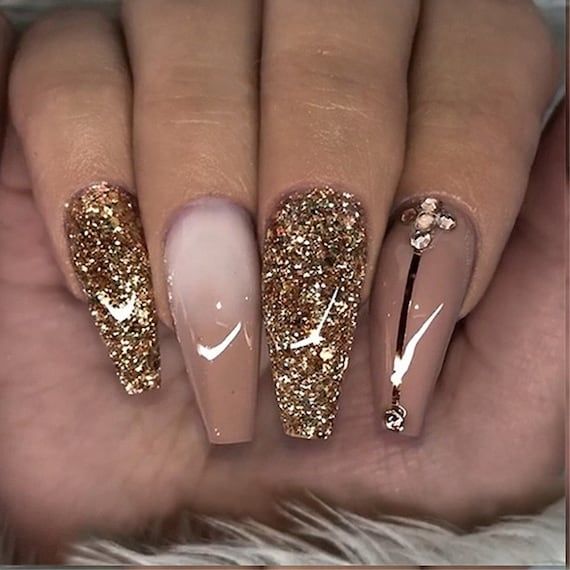 3. Maintaining Your Gold Leaf Nail Designs
Lastly, don't forget to properly maintain your gold leaf nail designs. Use a clear topcoat to seal the gold leaf in place, extending its longevity. Also, be cautious not to subject your nails to harsh impacts or expose them to chemicals to preserve their beauty.
Gold Leaf Nail Designs are an exciting nail trend that allows your nails to become your artistic canvas. Whatever design you choose, you can shine in any setting, showcasing your luxurious taste. May your gold leaf nail designs radiate confidence and charm wherever you go!
That wraps up today's share. If you're a fan of gold leaf nail designs, be sure to give these styles a try and share your results with me! May your nails always sparkle and captivate!
Latest Posts
Featured product