Gold Glitter Nail Designs for Summer 2023
May 30, 2023 by MOROVAN
When it comes to capturing the essence of luxury and opulence, gold glitter nail designs are a perfect choice. The shimmering allure of gold instantly adds a touch of glamour to your manicure. Summer 2023 calls for bold and eye-catching nail art, and what better way to make a statement than with dazzling gold glitter nails? In this blog post, we'll explore some stunning gold glitter nail designs that will make your fingertips sparkle and shine throughout the summer.
How to make a gold glitter nail design by using poly nail gel?
The following are recommended gold glitter nail designs for the year 2023:
1. Gold glitter nail design: Golden French Tips
Put a luxurious twist on the classic French manicure by incorporating gold glitter. Opt for a sheer or nude base color and add a line of gold glitter along the tips of your nails. This elegant and sophisticated design will give your manicure a touch of glamour while maintaining a timeless appeal. Perfect for both casual and formal occasions, golden French tips are a versatile choice for summer.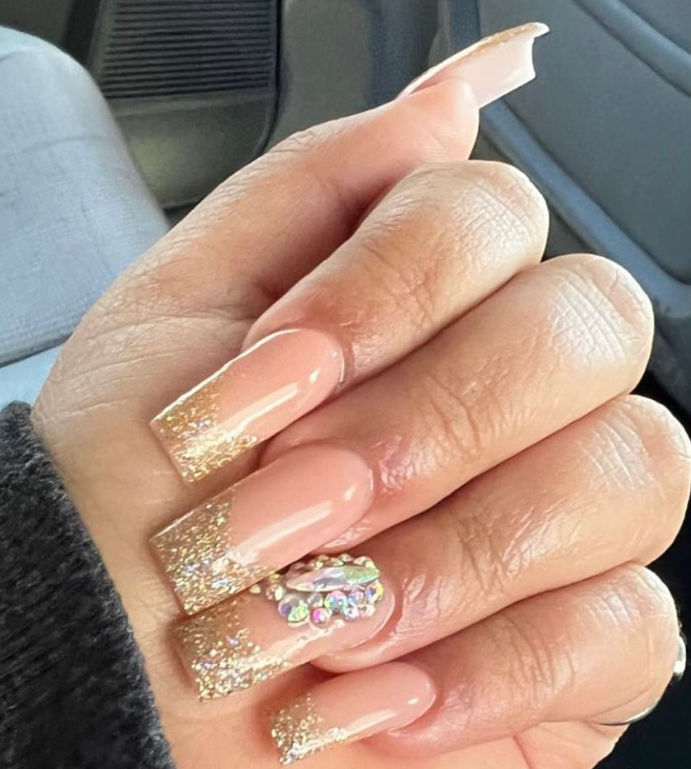 This gold glitter nail design is so pretty!
@nails_bylz13/Instagram
2. Gold glitter nail design: Golden Ombré
Achieve a mesmerizing ombré effect by blending gold glitter with a complementary color. Start with a solid gold glitter base near the cuticle and gradually fade it into the chosen color towards the tips. Opt for shades like soft pink, peach, or lavender to create a harmonious and enchanting gradient. The golden ombré design will give your nails a regal and captivating look, perfect for summer parties and special occasions.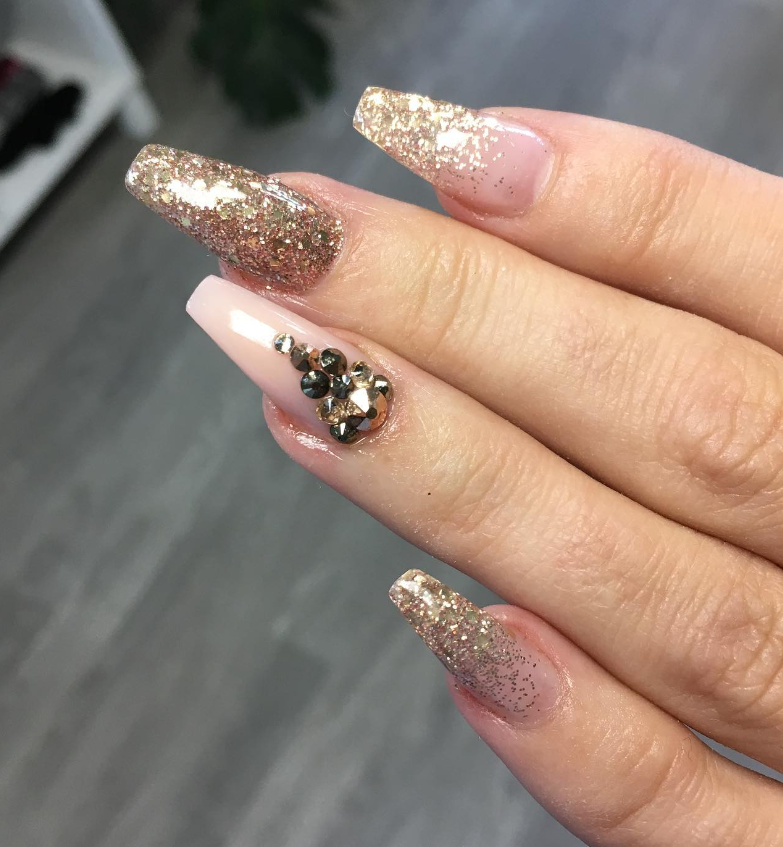 Stylish gold glitter nail design for you!
@reginails12/Instagram
3. Gold glitter nail design: Glittering Nail Art
Unleash your creativity with intricate gold glitter nail art designs. Experiment with geometric patterns, florals, or even celestial motifs. Create dazzling stripes, polka dots, or even chevron patterns using gold glitter. The options are limitless, and these unique and artistic designs will make your nails the center of attention wherever you go.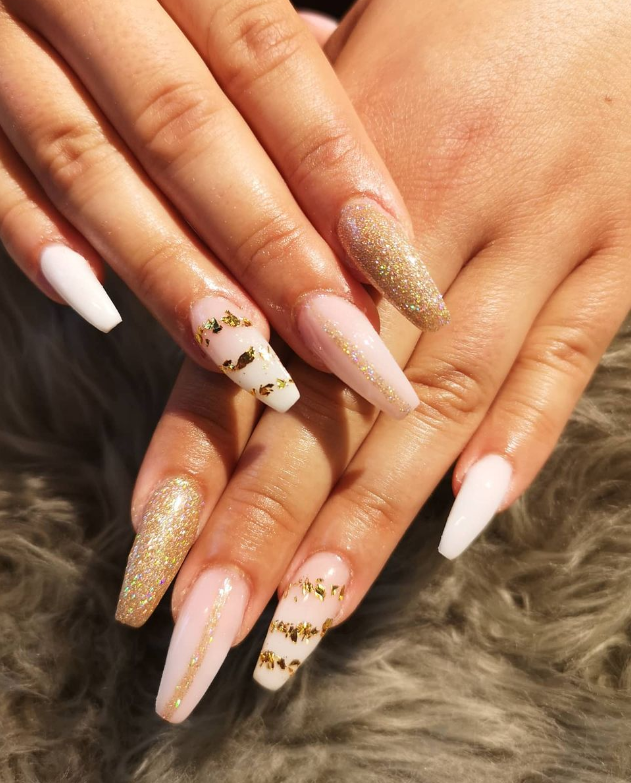 Come and try this gold glitter nail design!
@sweetnails6003/Instagram
This summer, let your nails shine like gilded treasures with stunning gold glitter designs. Whether you opt for golden French tips, a mesmerizing glitter gradient, gilded accents, a golden ombré, or intricate glittering nail art, your manicure will exude glamour and sophistication. Embrace the richness of gold and add a touch of opulence to your summer style. Let your fingertips become the epitome of luxury with these stunning gold glitter nail designs.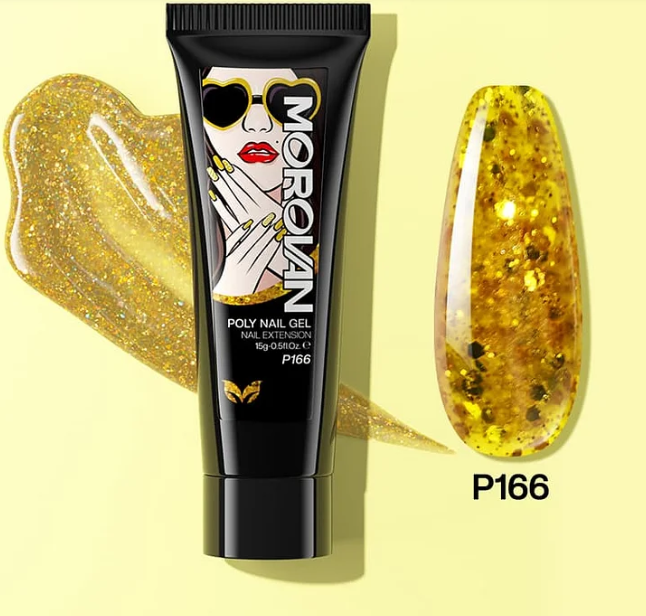 Gold glitter nail design product recommendation
Latest Posts
Featured product