Glamorous Gold Nail Designs to Rock Summer 2023
May 24, 2023 by MOROVAN
As the temperature rises and the sun shines brighter, it's time to ditch the dull and embrace the bold! Summer 2023 is all about making a statement, and what better way to do that than with stunning gold nail designs? Gold nails exude elegance, luxury, and a touch of glamour. From minimalist accents to intricate patterns, there's a gold nail design for everyone this summer. In this blog, we will explore some captivating gold nail designs that will surely elevate your style game.
How to make a gold nail design at home?
Here are some recommended gold nail designs for 2023:
1. Gold nail design: Minimalist Magic
If you prefer a subtle yet chic look, minimalist gold nail designs are the way to go. A delicate gold stripe or a single gold accent nail can effortlessly elevate your manicure. Try a nude or pastel base color and add a thin gold line along the edge or at the cuticle for a touch of understated glamour. This minimalist approach allows you to embrace the gold trend without going overboard.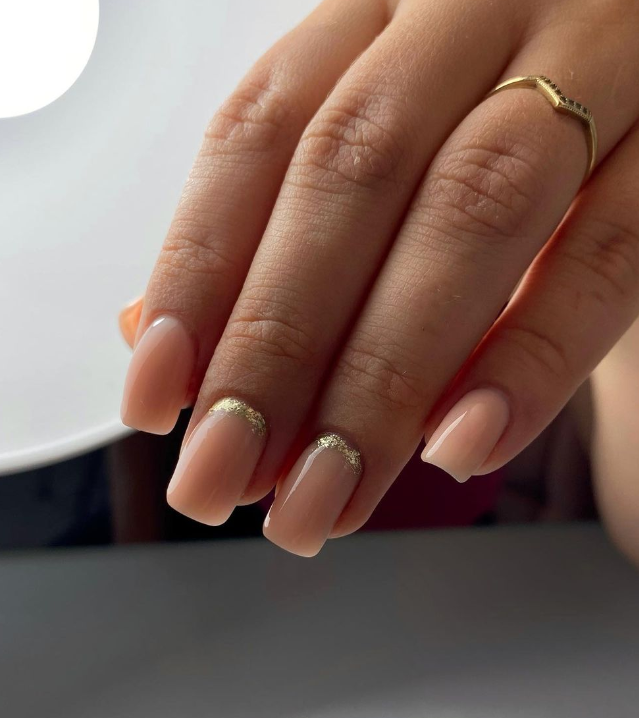 This gold nail design is so cute!
@sztosstudio_joannaszymczak/Instagram
2. Gold nail design: Glittering Goddess
Sparkle and shine are synonymous with summer, and what better way to embody that than with glittering gold nails? Opt for a full gold glitter manicure for an attention-grabbing effect. You can choose from chunky glitter particles for a bold look or fine glitters for a more refined finish. Alternatively, add gold glitter as an accent to one or two nails for a dazzling effect.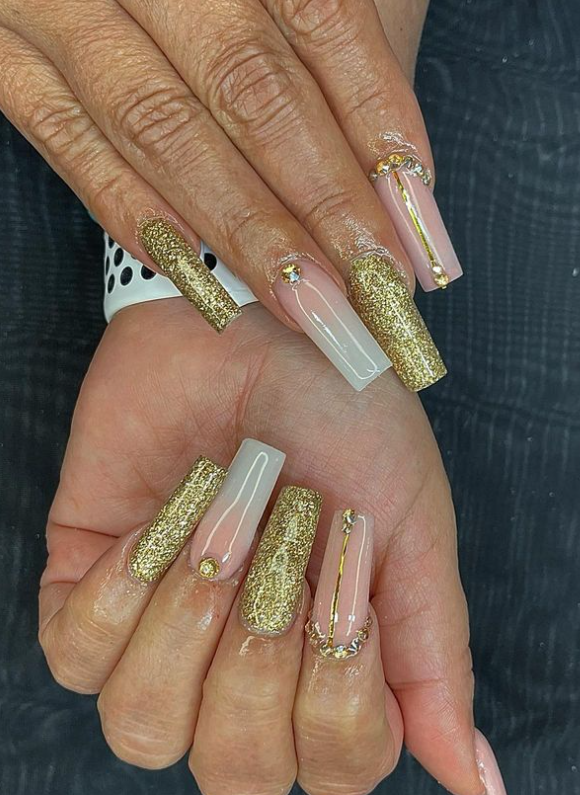 Stylish gold nail design for you!
@davidtheetech/Instagram
3. Gold nail design: Geometric Gold
Geometric patterns are making a strong comeback in the nail art scene, and incorporating gold into these designs can take them to the next level. Create an eye-catching manicure by combining geometric shapes like triangles, squares, or chevrons with gold accents. A black or white base color with gold geometric lines or negative space patterns will give your nails a modern and artistic edge.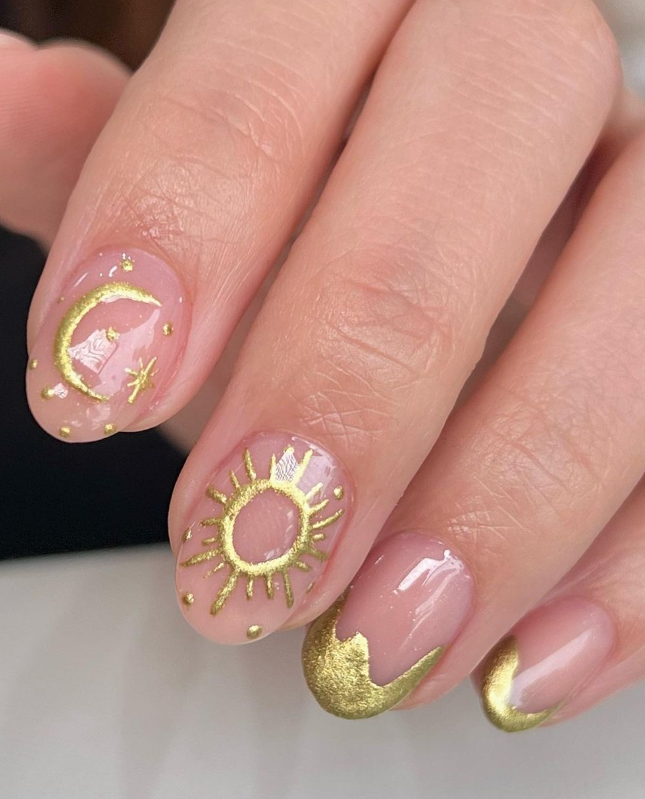 This gold nail design is very unique!
@mikabeautybar/Instagram
This summer, let your nails be the ultimate accessory that reflects your style and personality. With gold nail designs, you can add a touch of luxury and glamour to your manicure. Whether you prefer minimalist accents, all-out glitter, geometric patterns, floral finesse, marble marvels, or nautical vibes, there is a gold nail design for every taste. Embrace the shimmering allure of gold and get ready to make a statement this summer with your dazzling nails!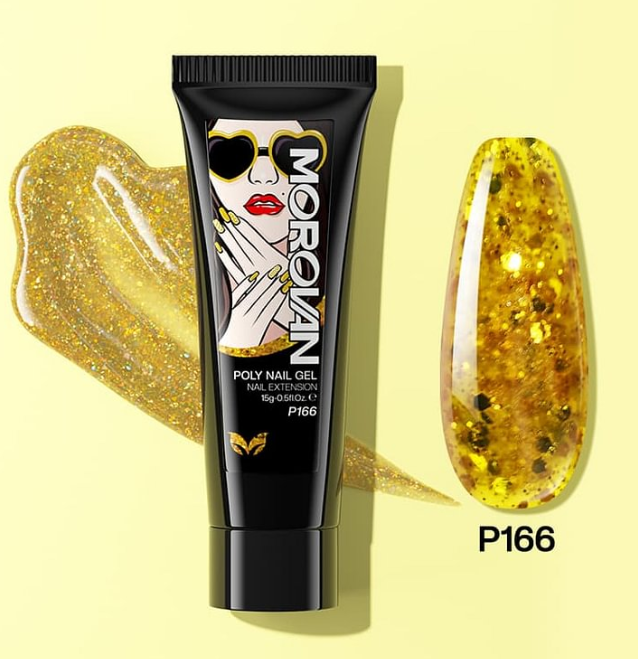 Gold nail design product recommendation
Latest Posts
Featured product