Fresh and Vibrant: White and Green Nail Designs for Summer 2023
May 26, 2023 by MOROVAN
As Summer 2023 arrives with its vibrant energy and natural beauty, it's the perfect time to embrace fresh and lively nail designs. The combination of white and green offers a refreshing and crisp aesthetic that captures the essence of the season. In this blog post, we will explore some recommendation designs featuring white and green nails, allowing you to showcase your style and channel the rejuvenating spirit of Summer 2023.
How to make a white and green nail design by using poly nail gel?
The following are recommended white and green nail designs for the year 2023:
1. White and green nail design: Clean and Minimalistic
Embrace a clean and minimalistic look by alternating white and green on your nails. Paint the base of each nail white and add a thin stripe or geometric shape in green. This design exudes simplicity and elegance, making it suitable for any occasion. It pairs well with both casual and formal outfits, adding a touch of sophistication to your summer style.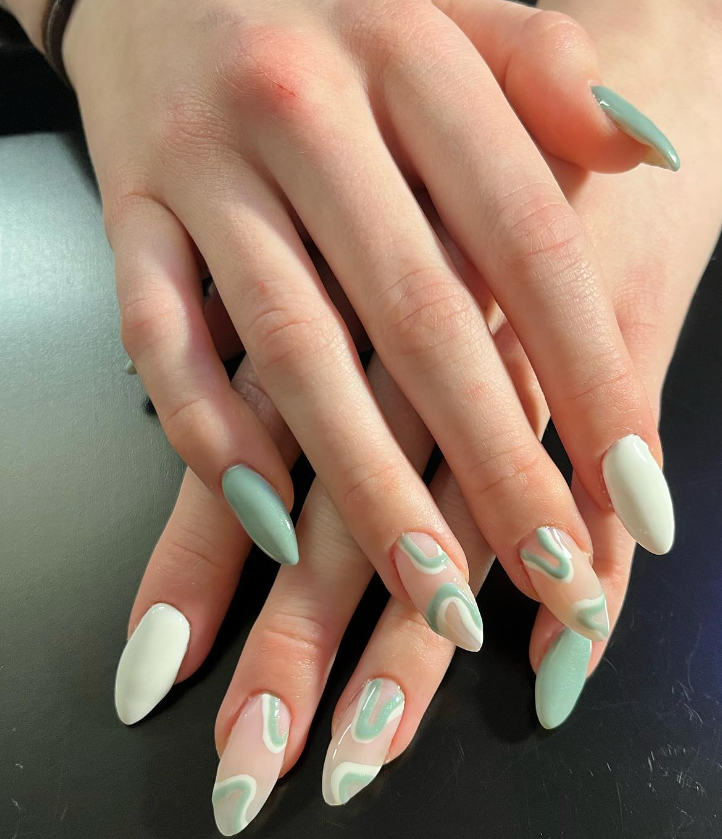 Beautiful white and green nail design for you~
@bs.nails413/Instagram
2. White and green nail design: Leafy Tropical Paradise
Channel the lush beauty of tropical landscapes with leafy green designs on a white base. Paint intricate green palm leaves or ferns on one or two accent nails, while keeping the others solid white. This design captures the vibrancy of nature and transports you to a tropical paradise. It's perfect for summer vacations or simply embracing the tropical spirit wherever you go.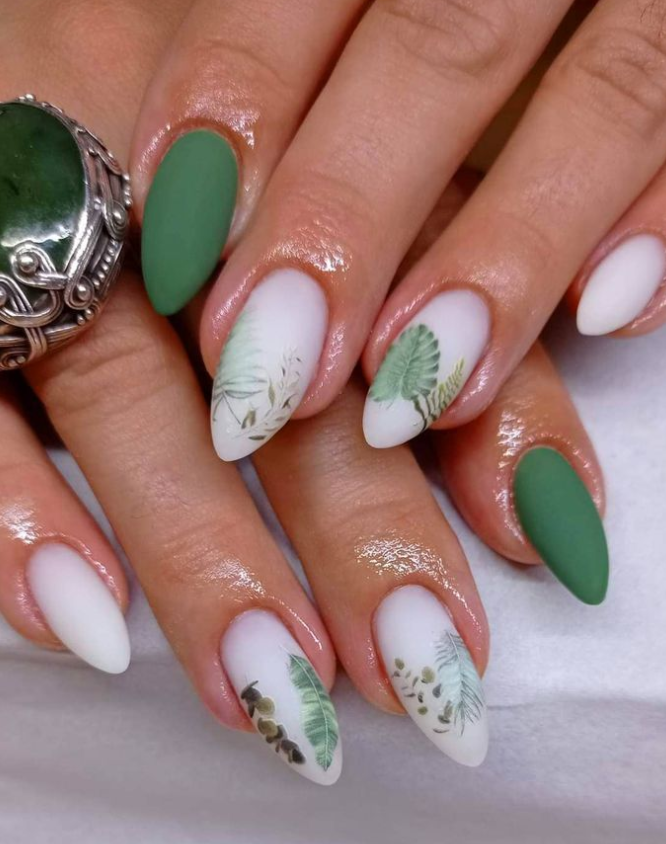 This white and green nail design is so cute!
@furdui.raluca/Instagram
3. White and green nail design: Delicate Florals
Combine white and green in delicate floral patterns for an elegant and feminine nail design. Paint white flowers with green leaves on a white base, or vice versa. You can opt for dainty floral designs on each nail or create larger floral accents on one or two nails for a statement look. This design is perfect for summer weddings, garden parties, or adding a touch of charm to your everyday style.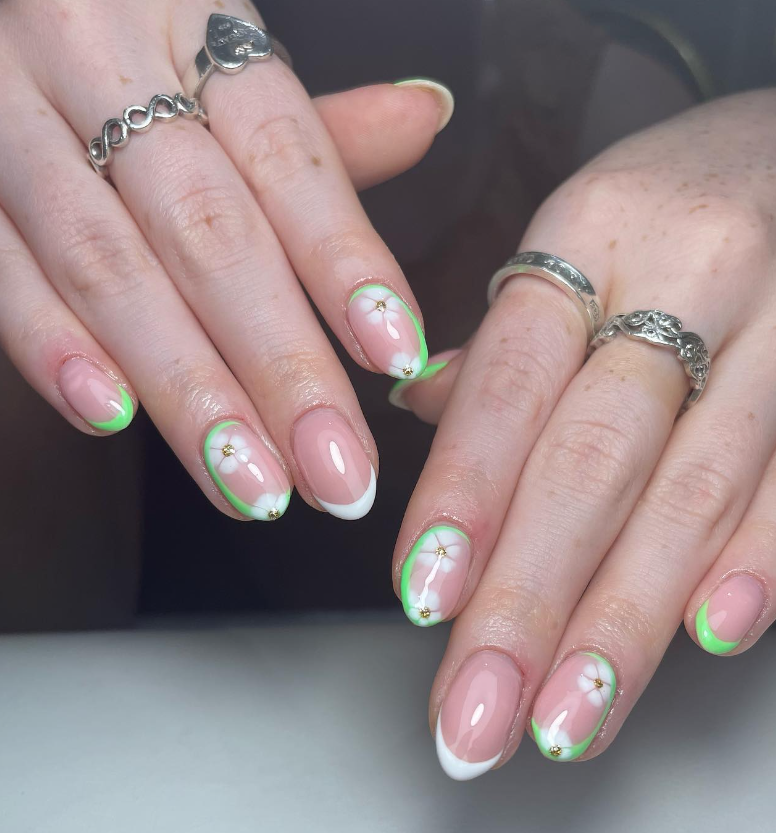 Recommend this pretty white and green nail design for you!
@glamwithell/Instagram
White and green nail designs offer a refreshing and vibrant option to embrace the spirit of Summer 2023. Whether you prefer a clean and minimalistic style, leafy tropical patterns, delicate florals, captivating gradients, or geometric patterns, white and green nails will make a statement and elevate your summer style. Embrace the freshness and natural beauty of white and green, and let your nails become a canvas for expressing your love for the season. Embrace the crispness of white and the vibrancy of green this summer and enjoy the beauty they bring to your fingertips!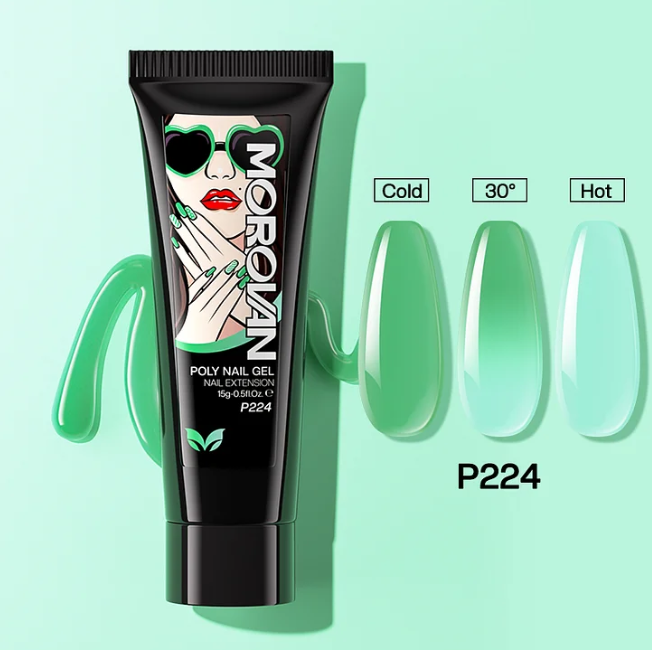 White and green nail design product recommendation
Latest Posts
Featured product