Exploring Press-On Nail Designs
Jun 20, 2023 by MOROVAN
Nail art has become an integral part of our personal style, allowing us to express our creativity and enhance our overall look. While traditional manicures require time and effort, press-on nails offer a convenient and versatile alternative. These ready-to-wear nail designs have come a long way, boasting a wide range of styles, colors, and patterns to suit every taste. In this blog, we will explore the charm of press-on nails and provide you with recommendations to achieve effortless elegance with these trendy nail accessories.
How to DIY a press-on nail yourself?
The following are recommended press-on nail designs for the year 2023:
1. Press-on nail design: Glittering Glamour
If you're seeking a touch of sparkle and glamour, press-on nails with glitter accents are an excellent choice. Choose nails with a subtle glitter gradient or opt for bold, fully glittered designs. Whether you prefer gold, silver, or multicolored glitter, these nails add instant glam to your look without the hassle of applying loose glitter. Perfect for parties, celebrations, or whenever you want to make a statement.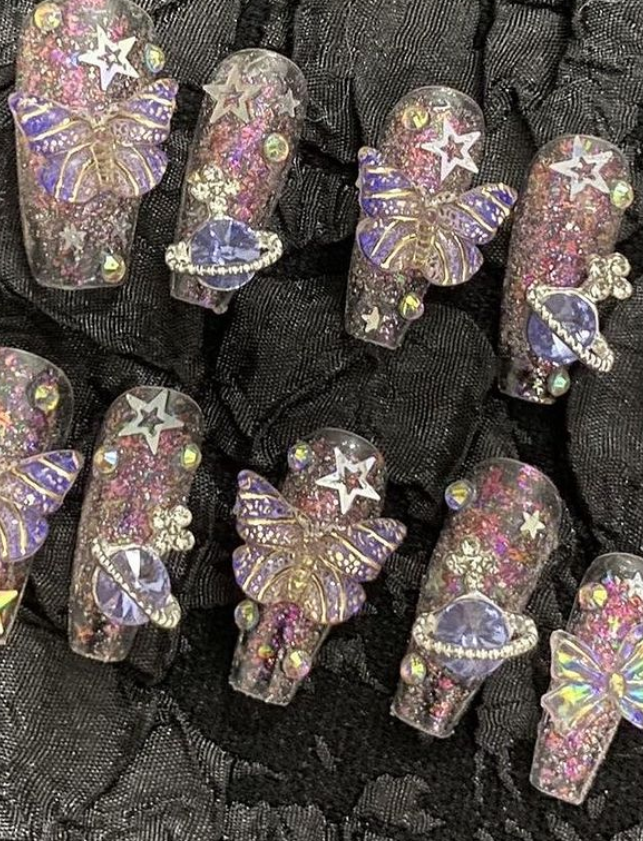 This press-on nail design is so pretty!
@vofficial_nailstudio/Instagram
2. Press-on nail design: Intricate Patterns
Press-on nails offer a canvas for intricate and detailed patterns that would be difficult to achieve with traditional nail polish. Explore a world of possibilities, from floral designs to geometric shapes, animal prints, or even abstract art. These pre-designed press-on nails save you time and let you embrace your artistic side effortlessly. They're ideal for those who appreciate unique and eye-catching nail art.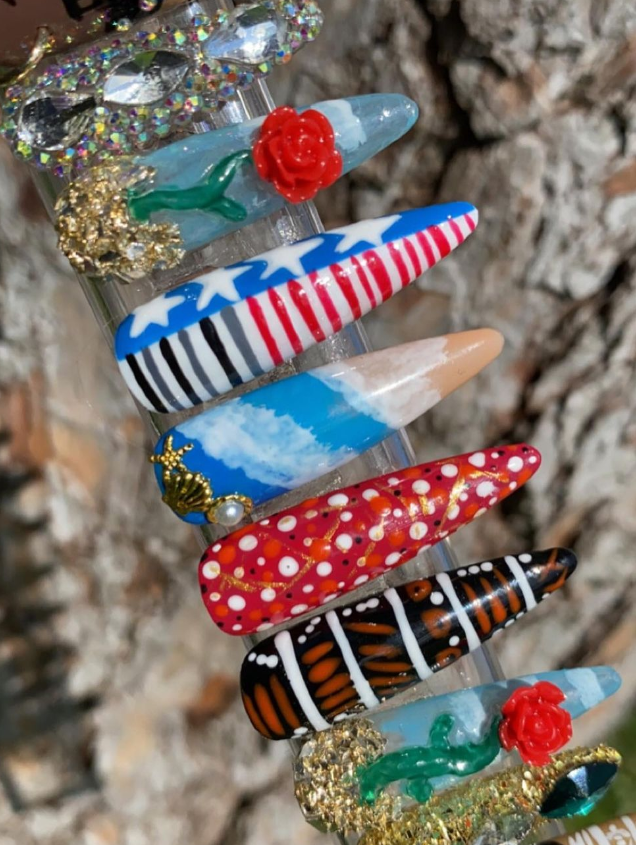 This press-on nail design is very unique!
@keearanails/Instagram
3. Press-on nail design: Playful Colors and Shapes
Embrace your fun and vibrant side by exploring press-on nails in various colors and shapes. From pastel hues to bold neons, press-on nails offer a vast selection to match your mood or outfit. Experiment with different shapes, such as stiletto, almond, or square, to add an extra dimension to your look. These nails allow you to switch up your style regularly and express your personality with ease.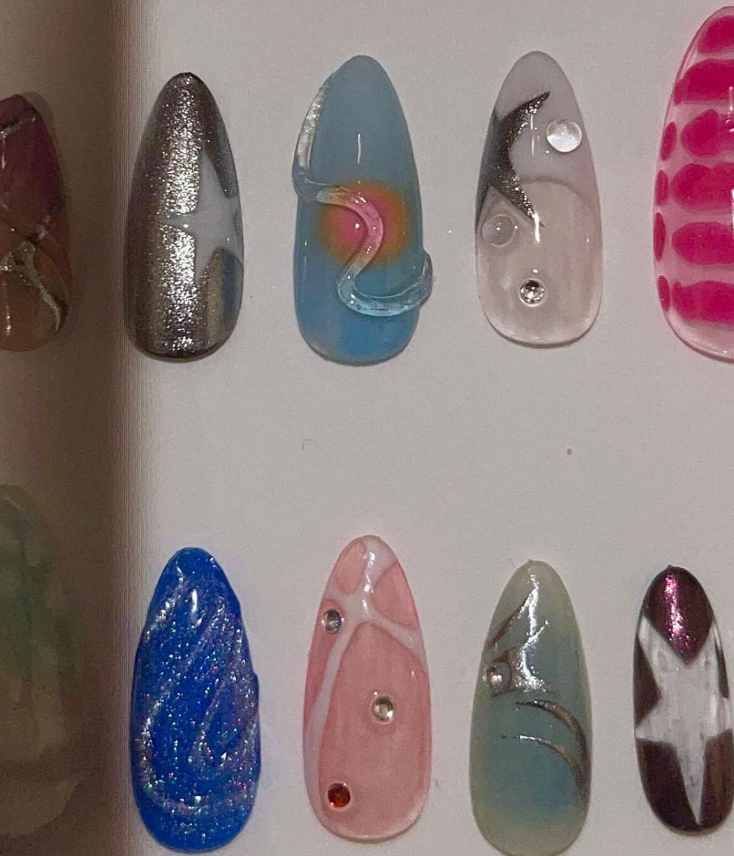 Come and try this press-on nail design!
@nailsxkir4/Instagram
Press-on nail designs have revolutionized the world of nail art, offering a convenient and versatile alternative to traditional manicures. From classic French tips to glittering glamour, intricate patterns, accentuated accents, and playful colors and shapes, press-on nails provide endless possibilities for effortless elegance. These time-saving accessories allow you to achieve stunning manicures in minutes, making them perfect for those with busy schedules or anyone seeking an instant style upgrade. So, why not embrace the convenience and versatility of press-on nails and let your nails shine with effortless elegance?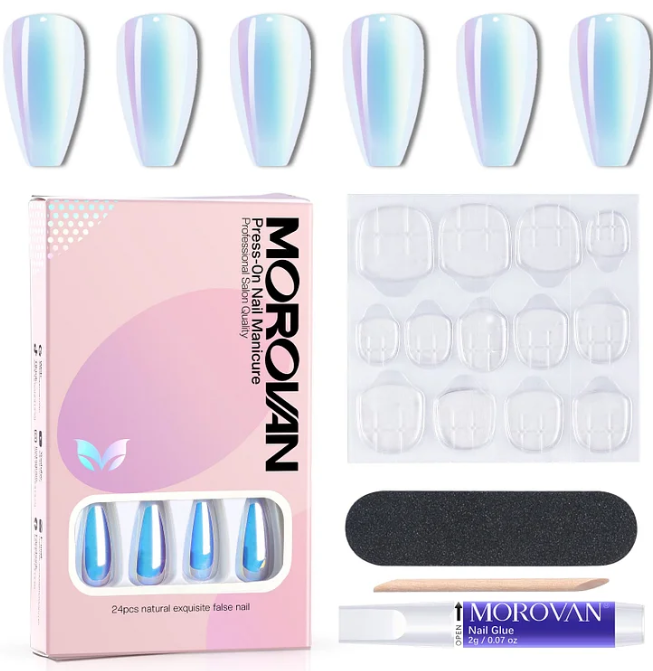 Press-on nail design product recommendation
Latest Posts
Featured product