Emerald Green Nail Designs for Summer 2023
May 31, 2023 by MOROVAN
Summer is the perfect time to experiment with bold and captivating nail colors, and one shade that is sure to make a statement is emerald green. With its rich and luxurious appeal, emerald green embodies the beauty of nature and exudes a sense of elegance and sophistication. In Summer 2023, let your nails take center stage with stunning emerald green nail designs that will elevate your manicure game. From chic solids to intricate patterns, we'll explore a range of recommendations that will help you showcase the beauty of emerald green on your fingertips this summer.
How to make a emerald green nail design by using poly nail gel?
The following are recommended emerald green nail designs for the year 2023:
1. Emerald green nail design: Classic Emerald Green
Sometimes, simplicity is key, and a classic emerald green manicure can make a powerful statement. Start by applying a base coat to protect your nails. Then, carefully apply two coats of emerald green polish, allowing each layer to dry completely. Finish with a high-shine topcoat for a polished and sleek look. This timeless and versatile design is perfect for any occasion, whether it's a casual day at the beach or a glamorous evening event.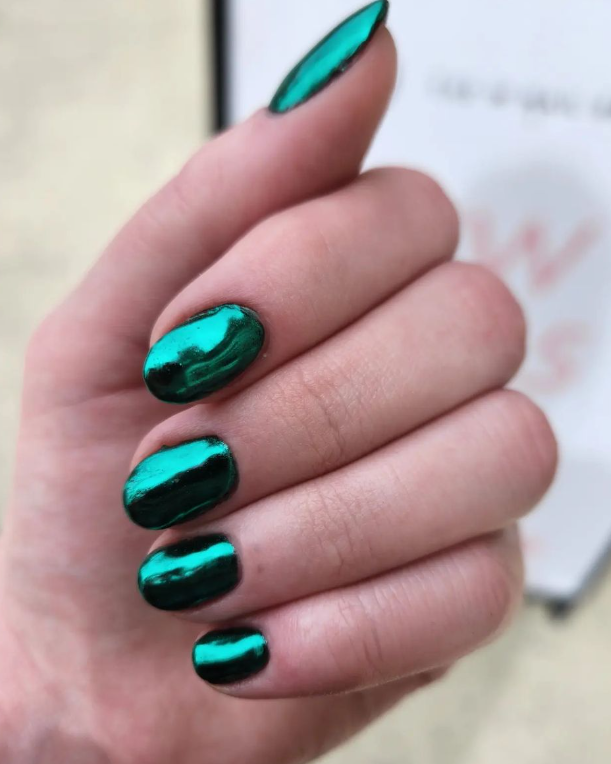 The emerald green nail design is very eye-catching.
@adicoskills/Instagram
2. Emerald green nail design: Emerald Marble Swirls
Create a mesmerizing and unique look with emerald green marble swirls on your nails. Begin with a white or light green base coat, and then drop a few small dots of emerald green polish onto the nails. Use a thin brush or a toothpick to gently swirl the dots together, creating a marble effect. The result is a captivating and artistic design that mimics the swirls and patterns found in natural marble.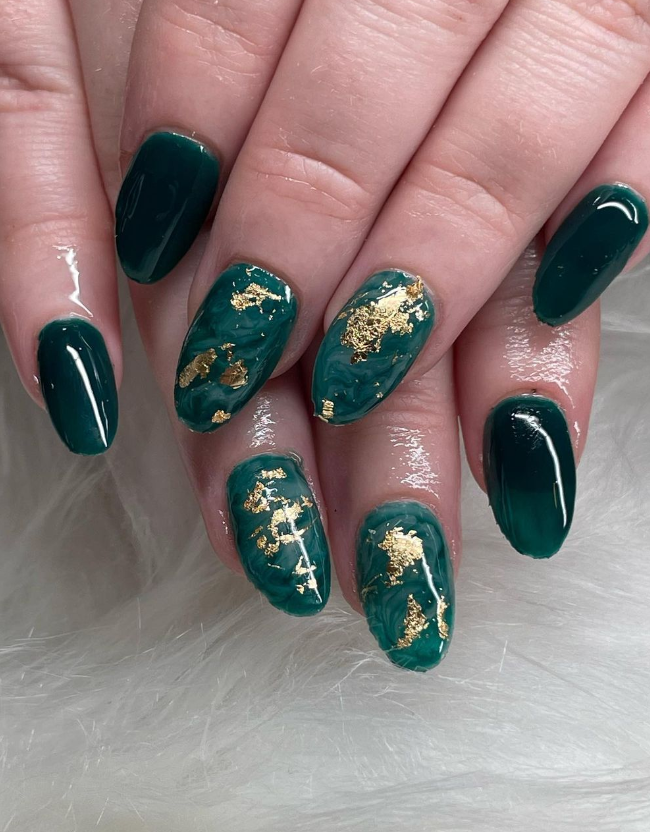 Stylish emerald green nail design for you!
@nails.by.auti/Instagram
3. Emerald green nail design: Emerald French Tips
Put a unique twist on the classic French manicure by incorporating emerald green as the tip color. Begin with a sheer or nude base coat, and then use emerald green polish to create a thin line along the tips of your nails. You can choose to keep the line straight and crisp or opt for a slightly curved design for a modern touch. This elegant and sophisticated nail design adds a pop of color while maintaining a timeless appeal.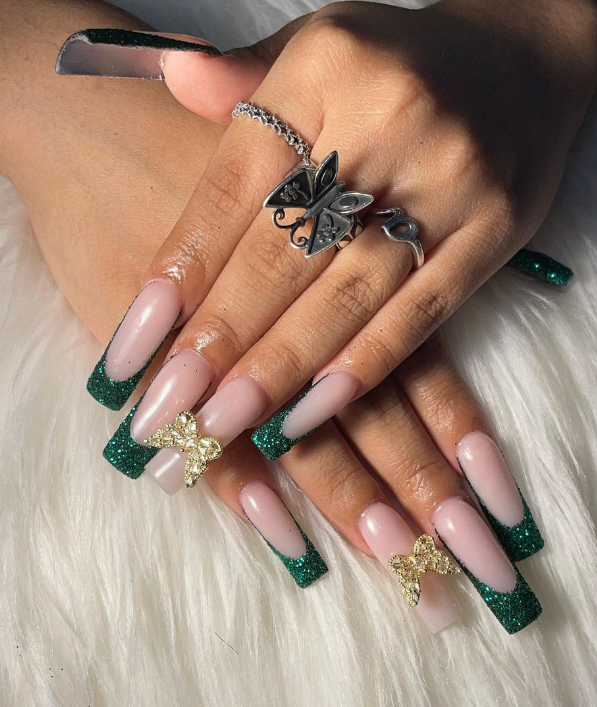 Come and try this emerald green nail design!
@mari.esnails/Instagram
Emerald green nail designs for Summer 2023 offer a perfect balance of elegance, vibrancy, and sophistication. Whether you opt for a classic emerald green manicure, emerald French tips, glittering emerald accents, emerald floral patterns, or emerald marble swirls, these designs will help you make a statement and embrace the beauty of this captivating color. Let your nails shine with elegance and confidence this summer, as you showcase the allure of emerald green. So, get ready to elevate your manicure game and embrace the timeless beauty of emerald green for a stunning summer look!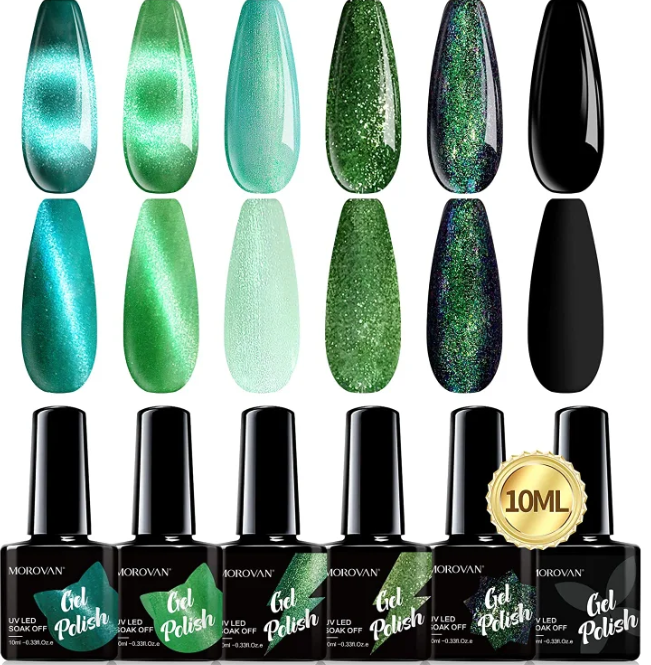 Emerald green nail design product recommendation
Latest Posts
Featured product