Confetti Nail Art Design of 2023
May 09, 2023 by MOROVAN
Confetti nails are a fun and playful way to add some excitement and creativity to your nail art. This style of nail design involves the use of small, colorful, and sparkly pieces or dots to decorate your nails, creating a unique and eye-catching look. Whether you're heading out for a night on the town or simply want to add some pizzazz to your everyday look, confetti nails are a great choice. In this blog, we will explore some of the best confetti nail art designs and offer tips on how to achieve them.
The following are recommended confetti nail art designs for the year 2023:
1.Confetti nail art design:mixed pattern
This confetti nail art design is the mixed pattern. It involves using several different types of confetti pieces in a random pattern on each nail. You can choose to mix and match colors, shapes, and sizes to create a truly unique look. This design is especially fun for special occasions, such as weddings, birthdays, or holidays.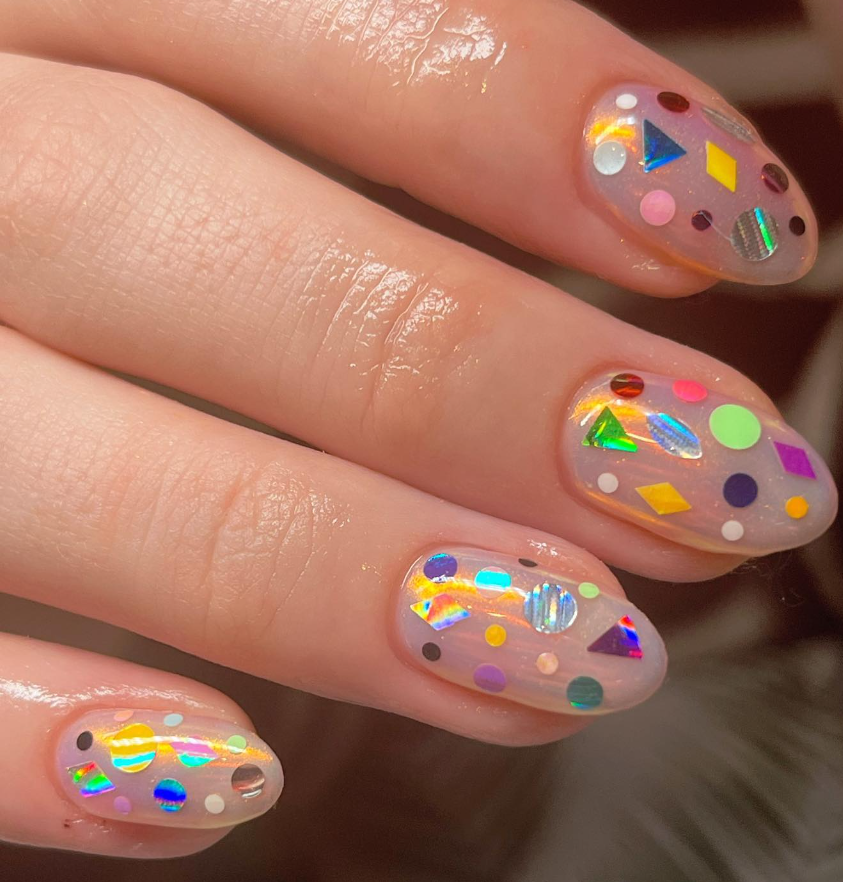 This confetti nail art design is so pretty!
@julyninetysix/Instagram
2.Confetti nail art design: ombre style
One popular design for confetti nails is the ombre style. This involves blending two or more colors of confetti pieces together to create a gradient effect. You can achieve this look by starting with a light color at the base of your nail and gradually working your way up to a darker shade. Alternatively, you can start with a dark color at the base and work your way up to a lighter shade. To make the confetti pieces really pop, use a clear top coat to seal in the design.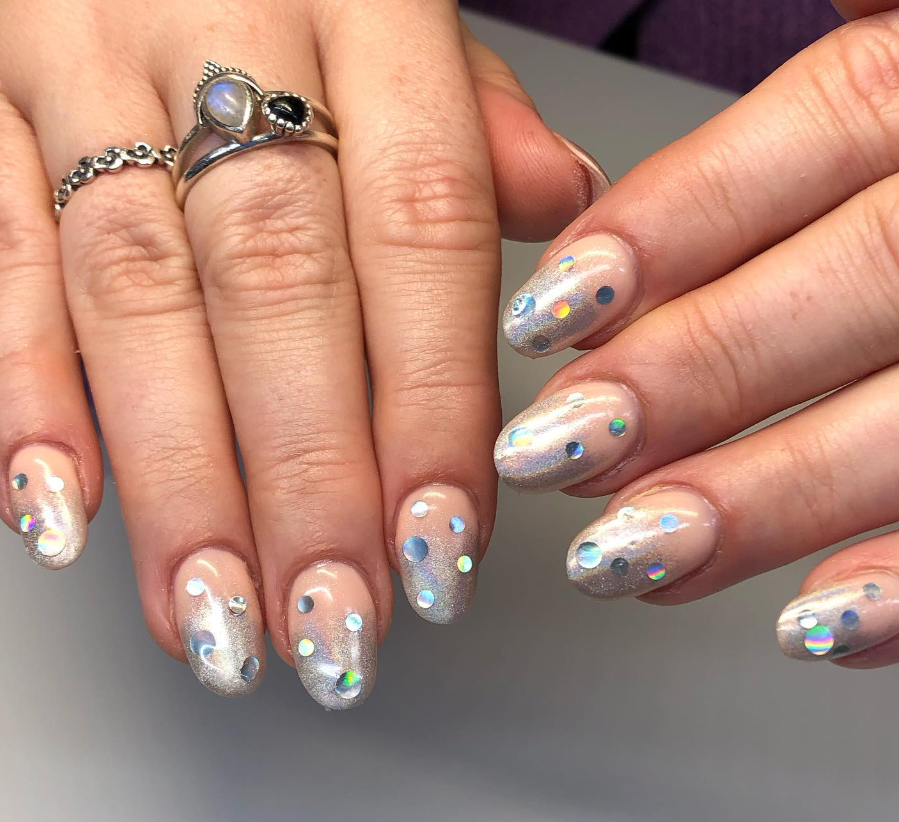 This confetti nail art design is so cute!
@sian.nailz/Instagram
3.Confetti nail art design: nude color
For a more understated look, consider using confetti pieces in a subtle way. For example, you can create a manicure using a clear or light-colored nail polish and add a few confetti pieces near the tips of your nails. This is a great way to add some sparkle and texture to your nails without going overboard.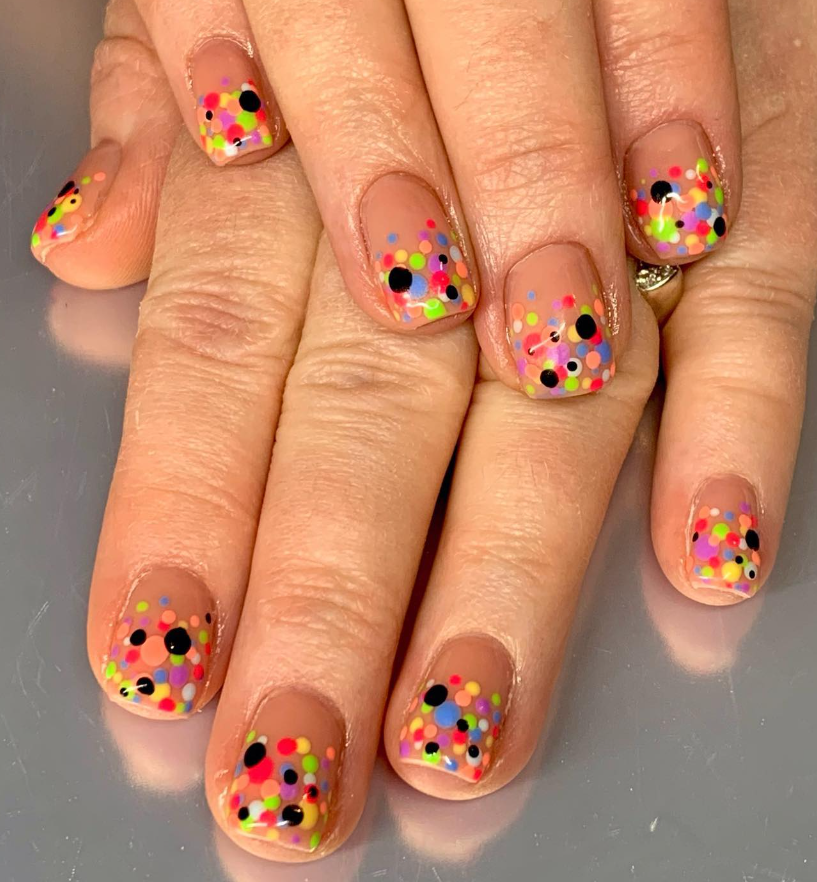 Come and try this confetti nail art design!
@the_wee_beauty_bothy/Instagram
When it comes to choosing the right confetti pieces for your nail design, the options are endless. You can choose from a wide variety of shapes, colors, and sizes to create a custom look that suits your personal style. Some popular options include stars, hearts, circles, and glittery dots. Experiment with different combinations to see what works best for you.
To achieve the best results with your confetti nail art designs, it's important to start with clean and well-groomed nails. Use a nail file to shape your nails and a cuticle stick to push back your cuticles. Apply a base coat of clear nail polish to protect your nails and help the confetti pieces adhere properly. Then, apply your chosen confetti pieces using a pair of tweezers or a small brush. Once the pieces are in place, seal in the design with a clear top coat.
In conclusion, confetti nail art designs are a fun and creative way to add some personality to your nail art. Whether you prefer a subtle or bold look, there are plenty of design options to choose from. Experiment with different confetti pieces, colors, and techniques to create a look that is uniquely you. With a little practice and patience, you can achieve stunning and eye-catching confetti nail designs that are sure to turn heads.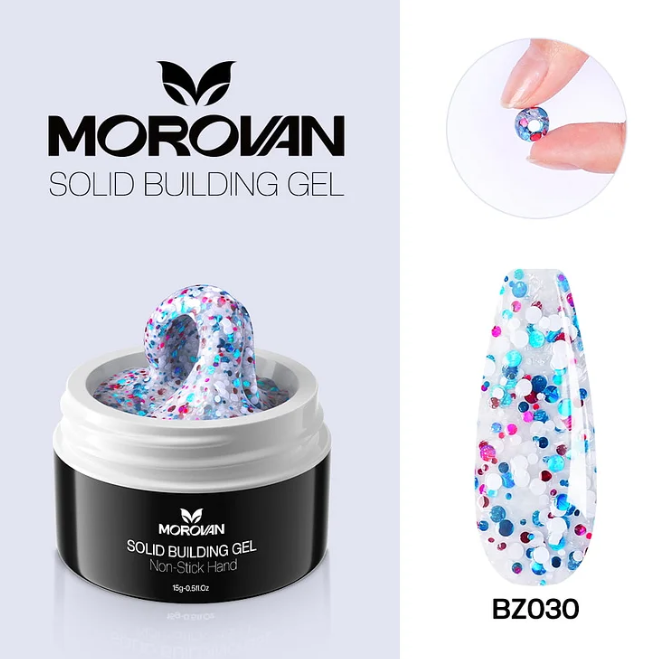 Confetti nail art design product recommendation
Latest Posts
Featured product