Clear Confetti Nail Designs for Parties in 2023
May 23, 2023 by MOROVAN
Are you ready to take your party look to the next level? Clear confetti nail designs are here to add a touch of glamour and playfulness to your manicure game for party season 2023. These dazzling nails are the perfect accessory to complement your festive attire and make a statement. In this blog post, we'll explore the recommendation of clear confetti nail designs that will make you the life of the party.
How to make a clear confetti nail design by using solid extension nail gel?
Here are some recommended clear confetti nail designs for 2023:
1. Clear confetti nail design: Rainbow Confetti
Embrace a burst of vibrant colors with a rainbow confetti nail design. Apply a clear base coat and carefully place tiny confetti pieces in different colors across the nails. You can create a gradient effect, arrange the confetti randomly, or even create patterns like stripes or chevron. This playful design is perfect for lively parties, Pride celebrations, or any occasion where you want to showcase your colorful personality.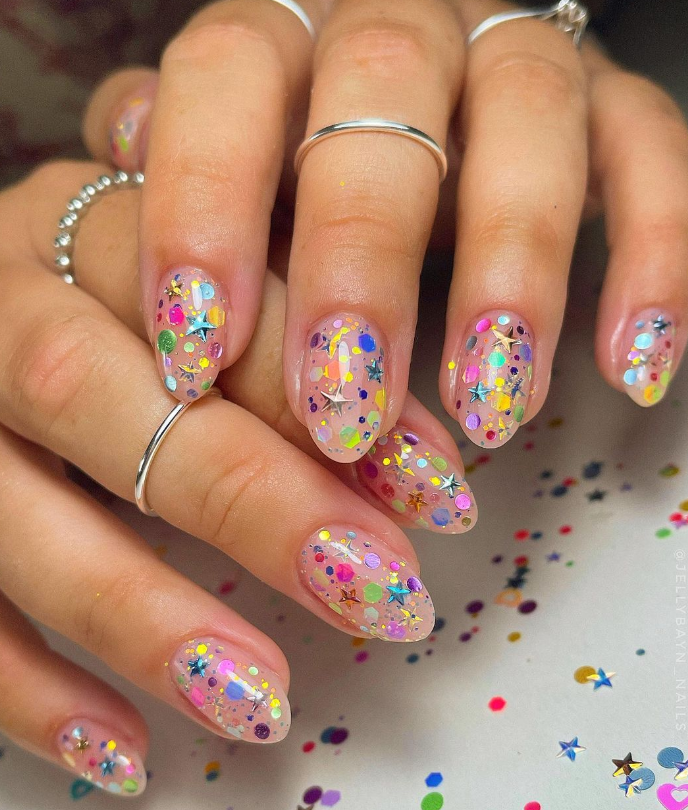 This clear confetti nail design is so pretty!
@jellybayn_nails/Instagram
2. Clear confetti nail design: Glittery Splendor
Clear confetti nail designs combined with glitter accents create a mesmerizing and eye-catching look. Apply a clear or nude base coat and sprinkle fine glitter in various colors and sizes onto the nails while the polish is still wet. The confetti-like effect will give your nails a magical and ethereal appearance, perfect for a night of dancing and celebration. Go for a mix of gold, silver, or holographic glitter to add an extra dose of sparkle.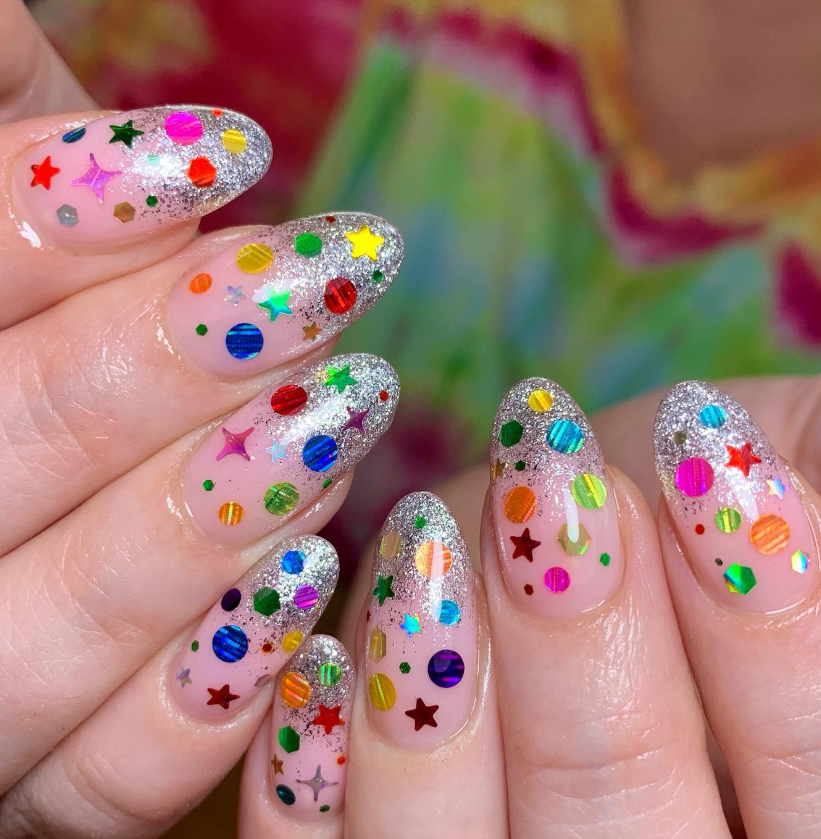 Stylish clear confetti nail design for you!
@that.nailplace/Instagram
3. Clear confetti nail design: Elegant Accents
For a more elegant and sophisticated approach, incorporate clear confetti as delicate accents on a neutral or pastel-colored base. Apply a soft shade like blush, light gray, or pale pink as your base color, and then strategically place clear confetti pieces along the tips, cuticles, or as a scattered pattern. This design adds a touch of glamour and refinement to your party ensemble, making it suitable for formal events or upscale soirées.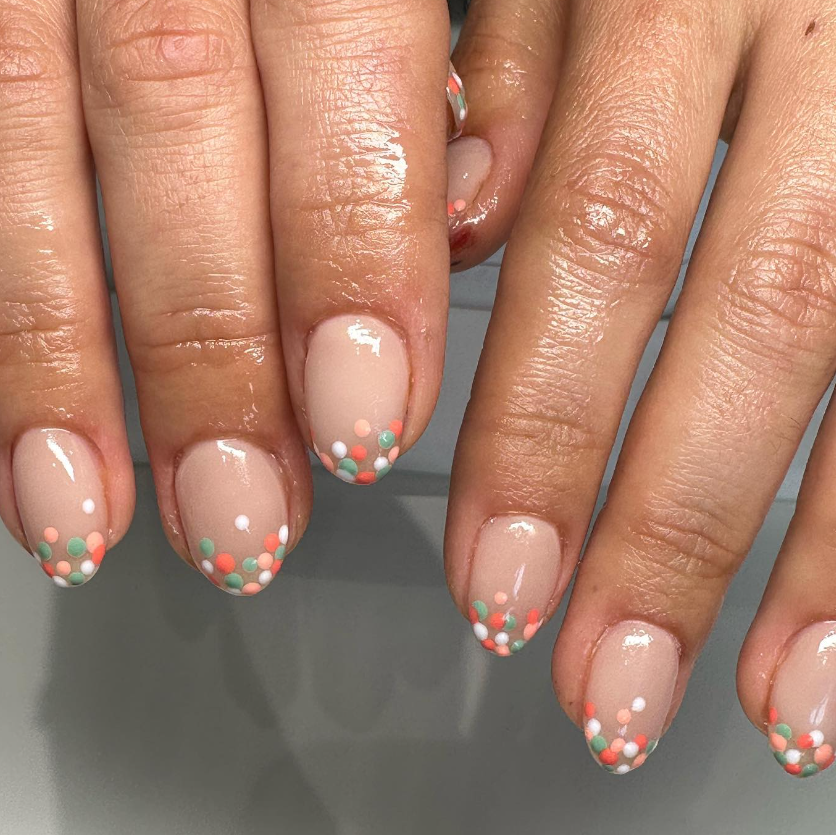 This clear confetti nail design is so cute!
@byroshnijay/Instagram
Clear confetti nail designs are the ultimate way to add a touch of sparkle and playfulness to your party look in 2023. Whether you opt for glittery splendor, rainbow confetti, elegant accents, holographic magic, or subtle sparkle, your nails will be the talk of the town. Get ready to dazzle and shine at every party you attend with these festive and glamorous nail designs. Embrace the confetti trend and let your fingertips be a reflection of your vibrant and joyful spirit. It's time to party in style with clear confetti nails!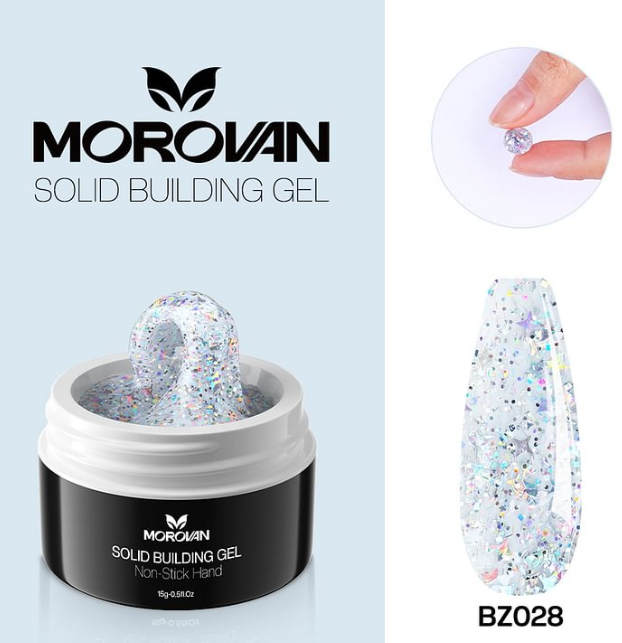 Clear confetti nail design product recommendation
Latest Posts
Featured product