Brown Nail Designs for 2023
May 06, 2023 by MOROVAN
Brown nail is a popular nail style that can be well paired with other colors and outfits, and there are also many different shades of brown to choose from. This is a natural color, so brown nails design usually creates a natural feeling. Whether it's a dark or light shade of brown, it can create a natural feeling. It is also a neutral color, not too flashy like red or too soft like pink. This neutrality makes brown nails suitable for various occasions and different styles.
Brown has many different shades, from light brown to dark brown, from beige to chocolate, and each shade can create different effects and feelings. This diversity makes brown nails very popular.It is a stable color that can add a sense of stability to manicure. Brown nail is usually regarded as a mature and stable choice. Brown nail is usually very simple, without too many patterns and designs. This simplicity makes brown nail suitable for daily life and work.
The following are recommended brown nail designs for the year 2023:
1.Brown Nail Design: Brown French Nail Art
Brown and rhinestones are an excellent match that can create a very gorgeous effect. This kind of combination is very suitable for some special occasions, such as dinner parties or parties.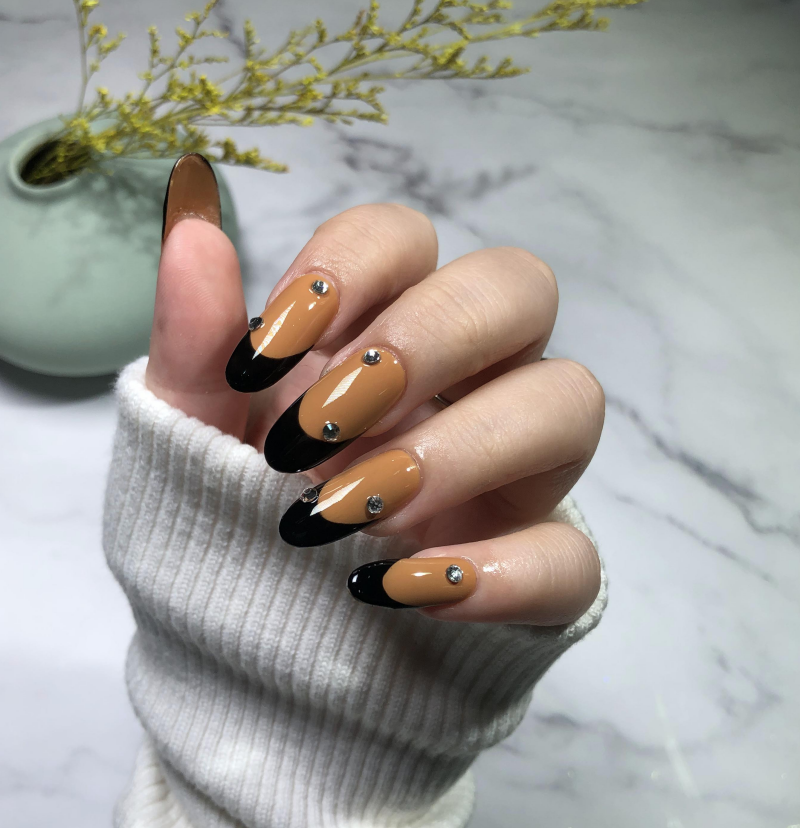 This brown nail design is very unique!
2.Brown Nail Design:Striped Brown Nail Art
This nail design uses brown as the base color, with black stripes drawn on top, and embellished with rhinestones, creating a sophisticated and textured look~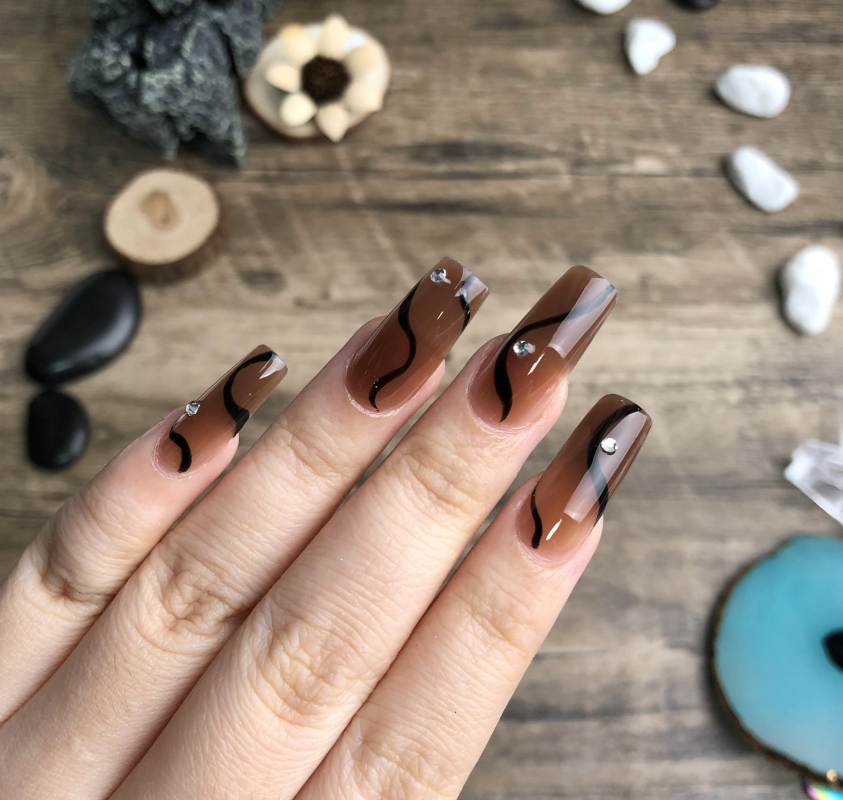 Come and try this brown nail design!
3.Brown Nail Design:Brown Artistic Nail
This brown manicure design uses a matte texture, and a 3D effect is created using dip powder, with large and small rhinestones, giving it a strong artistic feel.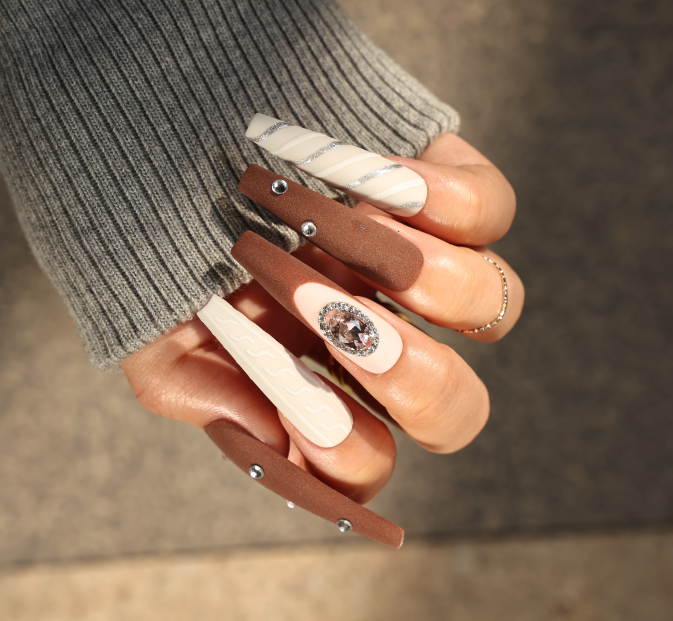 Recommend this pretty brown nail design for you!
Overall, brown nail art is a natural, neutral, diverse, mature, and simple choice that can suit various occasions and the needs of different people. If you are looking for a stylish yet suitable nail art style for daily life, brown nail design will be a good choice.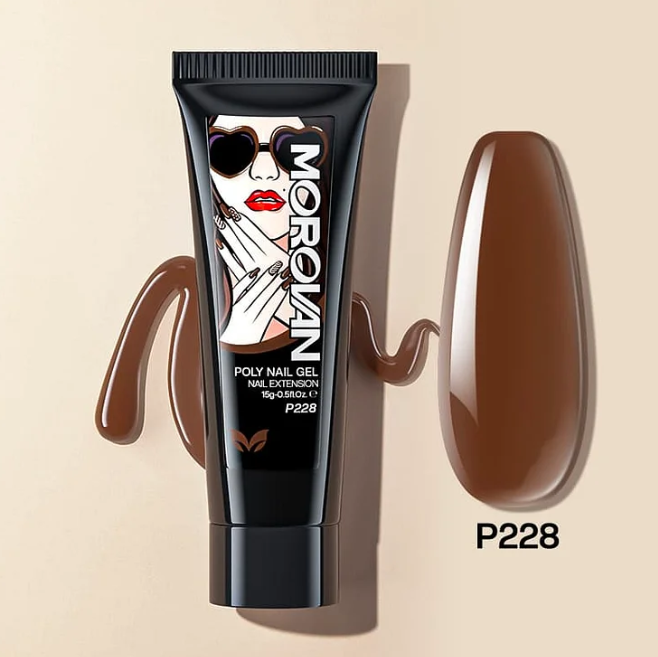 Brown nail design product recommendation
Latest Posts
Featured product