Blue-Green Nail Designs for 2023
May 31, 2023 by MOROVAN
In the ever-evolving world of nail trends, certain color combinations stand the test of time, and blue-green is one such classic pairing. The fusion of blue and green evokes a sense of tranquility, reminding us of calm oceans, lush forests, and serene landscapes. As we step into 2023, it's time to explore the captivating world of blue-green nail designs. From vibrant aquamarine to deep teal, these recommendations will help you achieve a stylish and refreshing look that transcends trends. Get ready to dive into the beauty of blue-green nails for an unforgettable year!
How to make a blue-green nail design by using poly nail gel?
Here are some recommended blue-green nail designs for 2023:
1. Blue-green nail design: Serene Ocean Gradient
Transport yourself to the depths of a serene ocean with a gradient nail design that showcases the various shades of blue and green. Start with a light blue base coat on your nails and then blend different shades of blue and green, working your way from the cuticle to the tip. Use a sponge to achieve a seamless gradient effect. Finish with a glossy topcoat to mimic the water's glistening surface.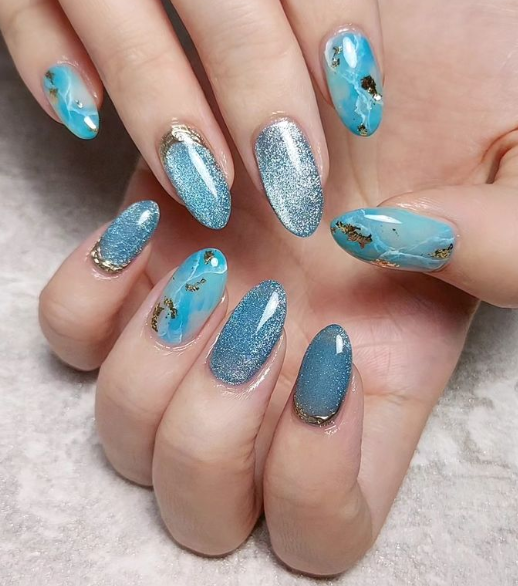 This blue-green nail design is so pretty!
@haruka.ncl/Instagram
2. Blue-green nail design: Delicate Marble Accents
Create a sense of elegance and sophistication with marble accents on your blue-green nails. Begin with a solid base color in a light blue or green shade. Then, using a nail art brush or a fine-tipped dotting tool, create marble-like swirls using a contrasting shade of blue or green. This design adds a touch of artistry and uniqueness to your nails, resembling the intricate patterns found in nature.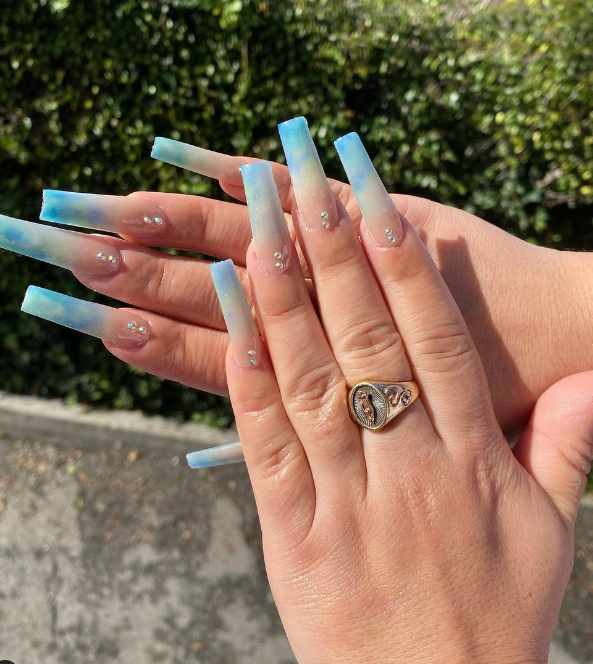 Stylish blue-green nail design for you!
@sawbrenailz/Instagram
3. Blue-green nail design: Mermaid Scales
Embrace your inner mermaid with a mesmerizing nail design that mimics the scales of these mythical creatures. Start with a solid blue or green base coat and then use a small brush or a nail art pen to draw fish-scale patterns in a contrasting shade of blue or green. You can add dimension by incorporating metallic or holographic accents, giving your nails an ethereal and enchanting appearance.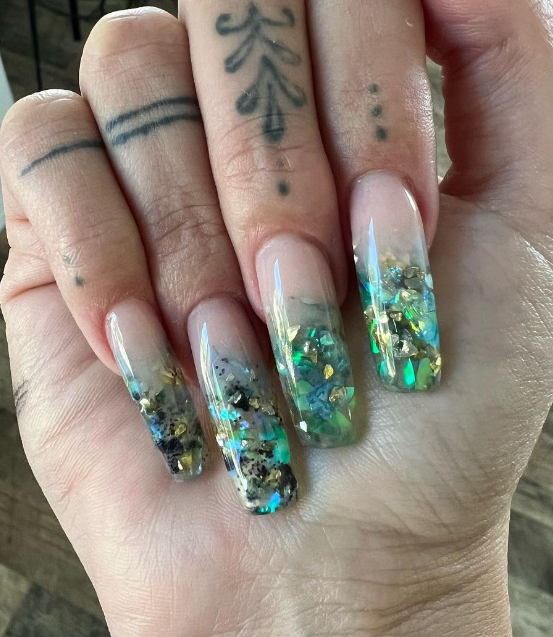 This blue-green nail design is very luxurious!
@topcoatnailsbymayelie/Instagram
Blue-green nail designs for 2023 are all about embracing the tranquility and timeless beauty of nature. Whether you prefer a serene ocean gradient, delicate marble accents, mermaid scales, a tropical paradise, or crystal clear waters, these designs allow you to express your style and immerse yourself in the calming allure of blue and green. Let your nails reflect your inner serenity and embark on a stylish journey through 2023. With these recommendations, you're sure to make a stunning statement wherever you go!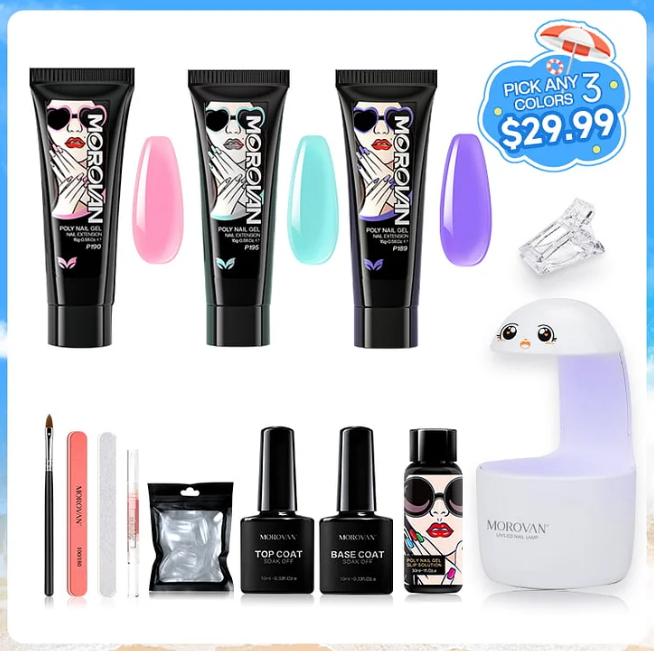 Blue-green nail design product recommendation
Latest Posts
Featured product