Black Nail Designs: Exploring the Allure of Elegance and Creativity
Sep 11, 2023 by MOROVAN
When we think of nail art designs, there's one timeless choice that has always led the way - that's black nail designs. Black nail designs combine mystery, elegance, and versatility, making them an irresistible option. Whether you're a nail art enthusiast or just looking to try out a new nail style, black nail designs deserve your attention. In this article, we will delve into the charm of black nail designs and showcase some captivating designs.
Why Choose Black Nail Designs?
Black nail designs possess an irresistible charm, and here are some reasons to choose them:
Versatility: Black nail designs are suitable for any season, outfit, or occasion. They effortlessly transition from casual to formal, making them an essential choice for your nail art.
Elegance: Black signifies nobility and elegance. Black nail designs add a touch of sophistication and refinement to your overall look.
Creativity: Black serves as an excellent canvas for creativity. Whether you prefer minimalist designs or intricate artwork, black nail designs offer endless possibilities for artistic expression.
Captivating Black Nail Designs
Now, let's explore some captivating black nail designs to spark your imagination:
Classic Black: A layer of glossy black nail polish is a timeless choice. It complements any outfit and always looks fashionable.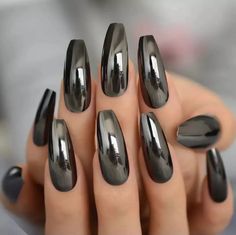 Matte Black: For a modern twist, try matte black nails. They offer a subtle elegance and a unique texture that sets them apart.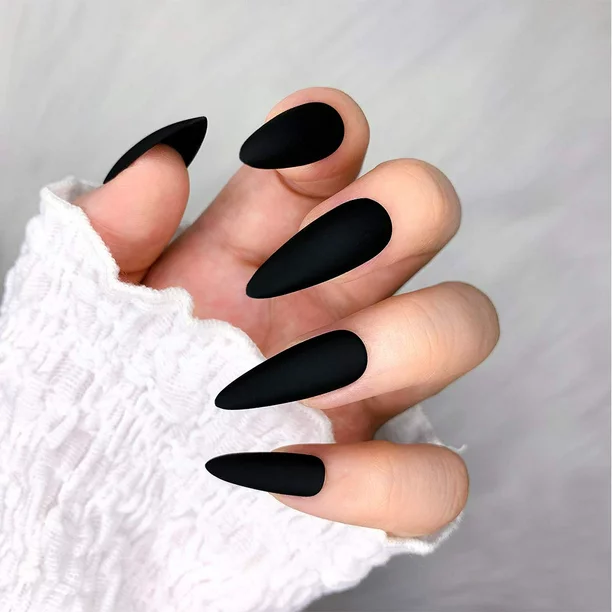 Black and Gold: Combine black with gold accents to create a luxurious and grand look. You can create intricate patterns or simply add gold foil for added charm.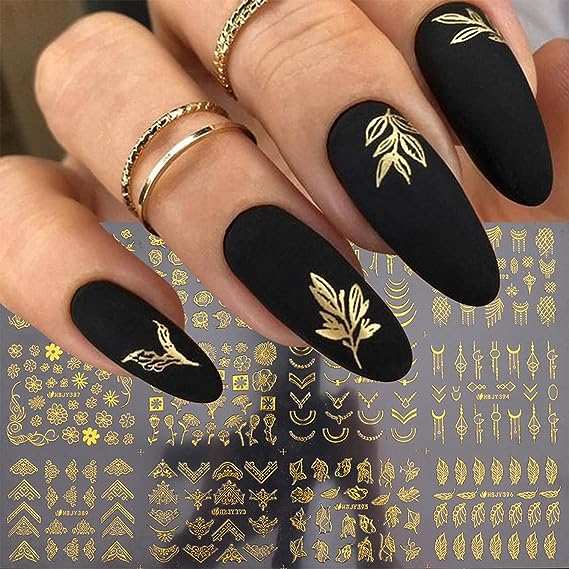 Black French Tips: Black French manicure adds a fashionable touch to a classic look. Experiment with different shapes and styles for your tips.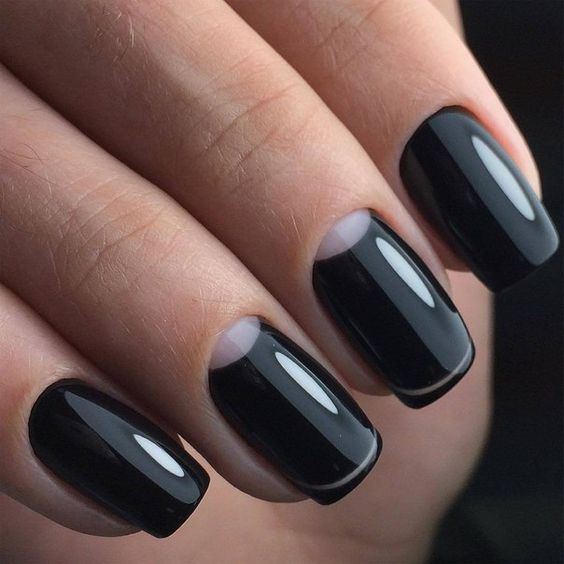 Black Lace: Utilize black lace nail art to create a romantic and feminine look. It's a perfect choice for special occasions and adds a touch of sophistication to your nails.
Black Ombre: Transition from deep black at the base of your nails to a lighter shade at the tips for a stylish ombre effect.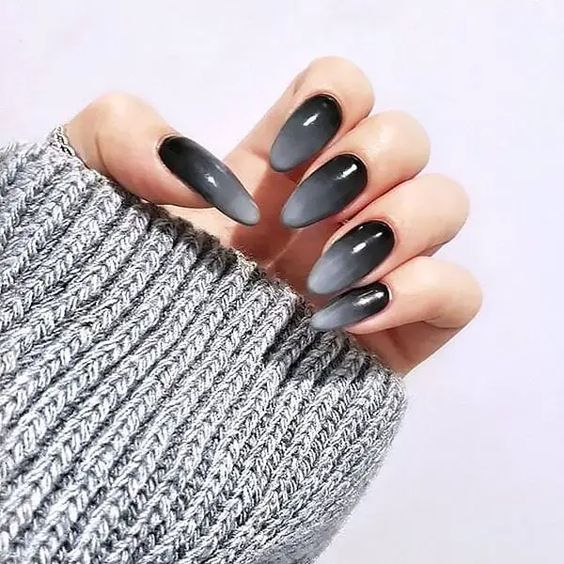 Constellations: Get inspired by the night sky and create constellations or starry patterns on your nails using tiny rhinestones and nail art tools.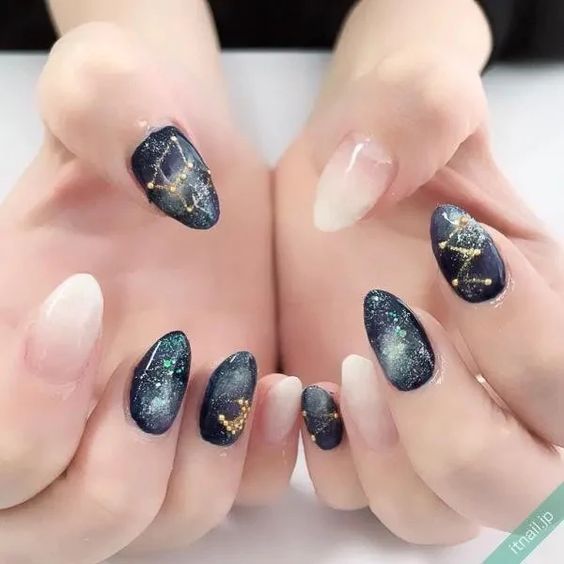 Tips for Achieving Stunning Black Nail Designs
To ensure your black nail designs look flawless and last longer, here are some essential tips:
Prepare Your Nails: Start with clean, well-groomed nails. Trim, shape, and buff them to perfection.
Base Coat: Apply a high-quality base coat to protect your nails and prevent staining.
Thin Layers: When applying black nail polish, use thin coats to avoid streaks and uneven coverage.
Seal with Top Coat: Finish with a high-quality top coat to seal the design, add shine, and enhance durability.
Maintain Your Nails: Keep your nails hydrated with cuticle oil, and touch up any chips or cracks promptly to maintain your black nail designs.
In conclusion, black nail designs represent elegance and versatility. Whether you are drawn to the classic black look or want to explore intricate designs, black nail designs offer something fascinating for everyone. So why not embrace the dark side and let your nails silently convey your style and sophistication? Try out these captivating designs and use your nail art to create a unique atmosphere!
Latest Posts
Featured product