Black Glitter Nail Designs for a Glamorous Look
Jun 07, 2023 by MOROVAN
If you're looking to add a touch of drama and glamour to your nails, black glitter nail designs are the perfect choice. Black is a versatile and timeless color that exudes sophistication, while the addition of glitter brings an element of sparkle and allure. In this blog, we'll explore some captivating black glitter nail design recommendations that will elevate your style and make a bold statement.
How to make a black glitter nail design by using poly nail gel?
Here are some recommended black glitter nail designs for 2023:
1. Black glitter nail design: All-Out Sparkle
If you want to make a statement and embrace the full glam, go for an all-out black glitter nail design. Apply a black base and cover your entire nail with fine or chunky black glitter. You can add additional accents like rhinestones, studs, or holographic flakes for an extra touch of sparkle. This design is perfect for special occasions, parties, or when you want to steal the spotlight.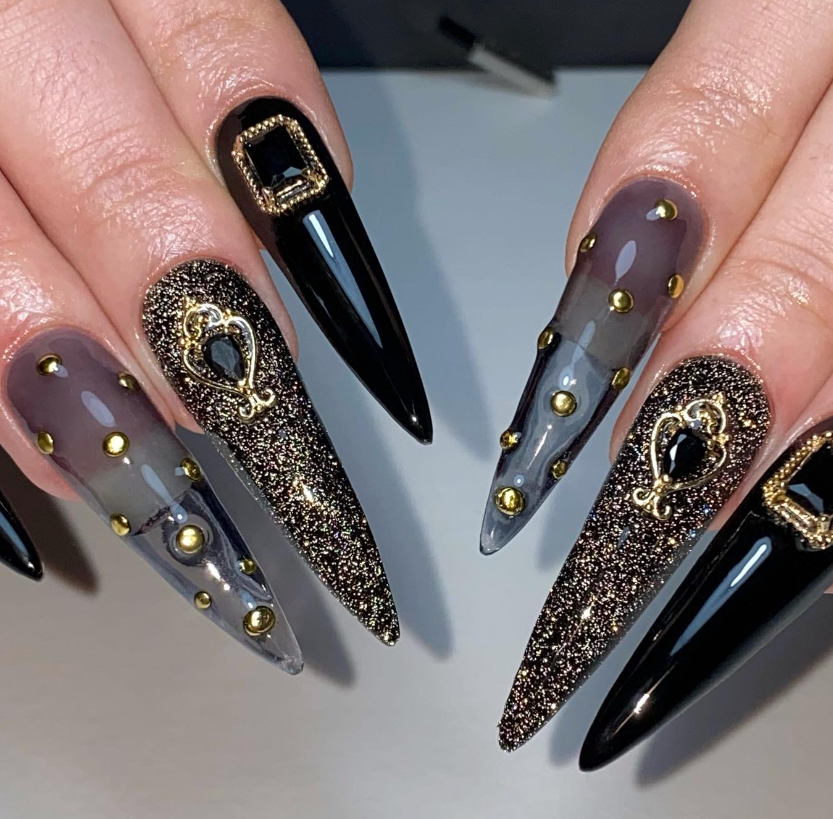 This black glitter nail design is very luxurious!
@vmae_nails/Instagram
2. Black glitter nail design: Starry Night
Channel the beauty of a starry night sky with a star-themed black glitter nail design. Begin with a black base and apply chunky silver or holographic glitter in the shape of stars. You can either use pre-cut star-shaped glitters or hand-paint them using a thin brush. For an extra celestial touch, add smaller glitter particles to represent twinkling stars. This design is ideal for those who want to add a touch of mystery and enchantment to their nails.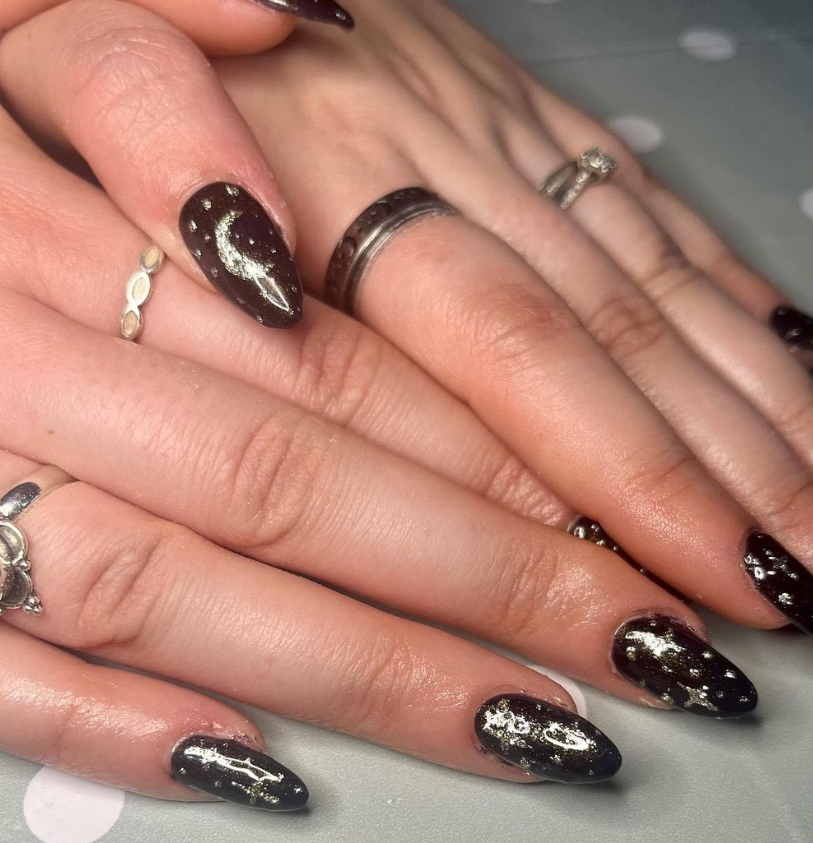 Stylish black glitter nail design for you!
@nails_by_donna_louise/Instagram
3. Black glitter nail design: Glitter Gradient
Create a mesmerizing effect with a black glitter gradient nail design. Start with a black base and gradually apply black glitter from the cuticle to the tip, creating a fading effect. You can use different sizes of glitter particles or experiment with holographic or iridescent glitter for added dimension. This design is perfect for those who want a sleek and glamorous look.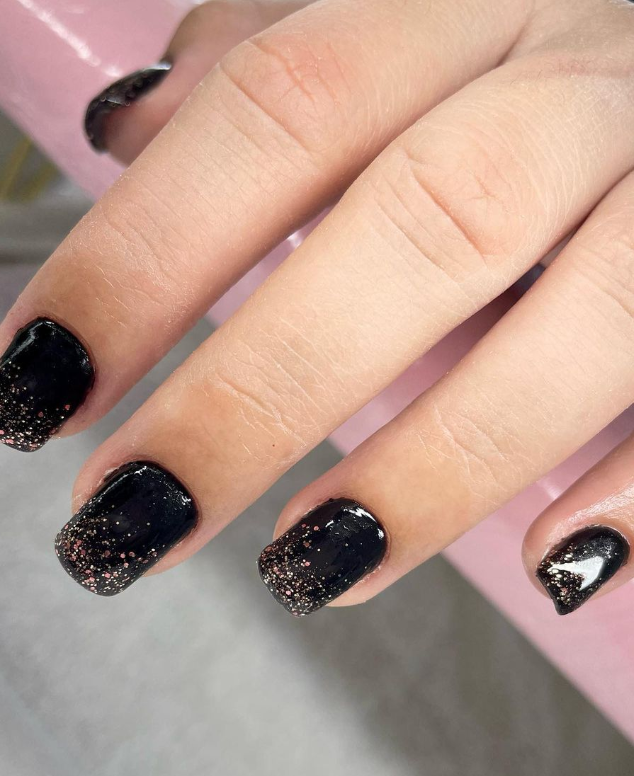 Come and try this black glitter nail design!
@vaniaguimaraes.nails/Instagram
Black glitter nail designs offer a captivating and glamorous way to elevate your manicure game. Whether you prefer a subtle gradient, star-themed accents, glittery geometric patterns, or an all-out sparkling look, black glitter nails add a touch of sophistication and allure. Embrace the darkness and let your nails shine with dazzling black glitter. With these recommendations, you're sure to achieve a glamorous and show-stopping look that will leave a lasting impression.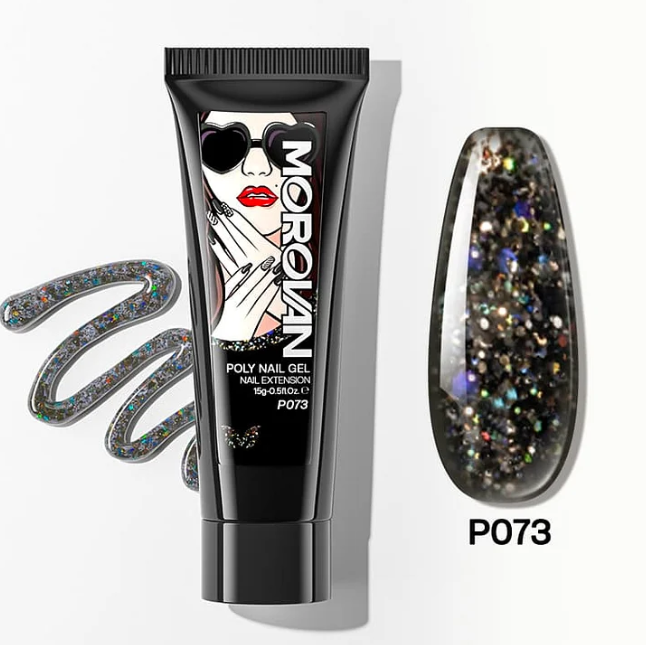 Black glitter nail design product recommendation
Latest Posts
Featured product