Black and Yellow Nail Designs for Summer 2023
May 30, 2023 by MOROVAN
As the summer season approaches, it's time to refresh your style and experiment with vibrant and eye-catching nail designs. This year, one combination that is gaining immense popularity is black and yellow. The contrasting colors bring a striking and dynamic look to your nails, perfect for embracing the sunny and energetic vibes of Summer 2023. In this blog, we will explore some stunning black and yellow nail design recommendations to inspire your next manicure. Get ready to make a bold statement and elevate your summer style!
How to make a bag pendant by using poly nail gel?
Here are some recommended black and yellow nail designs for 2023:
1. Black and yellow nail design: Classic Black Base with Yellow Accents
Start with a classic black base coat and add playful yellow accents to create a chic and contrasting look. You can experiment with geometric patterns, such as triangles, stripes, or polka dots, using yellow nail polish. Alternatively, you can apply yellow rhinestones or studs as accent details on a few nails for an added touch of glamour.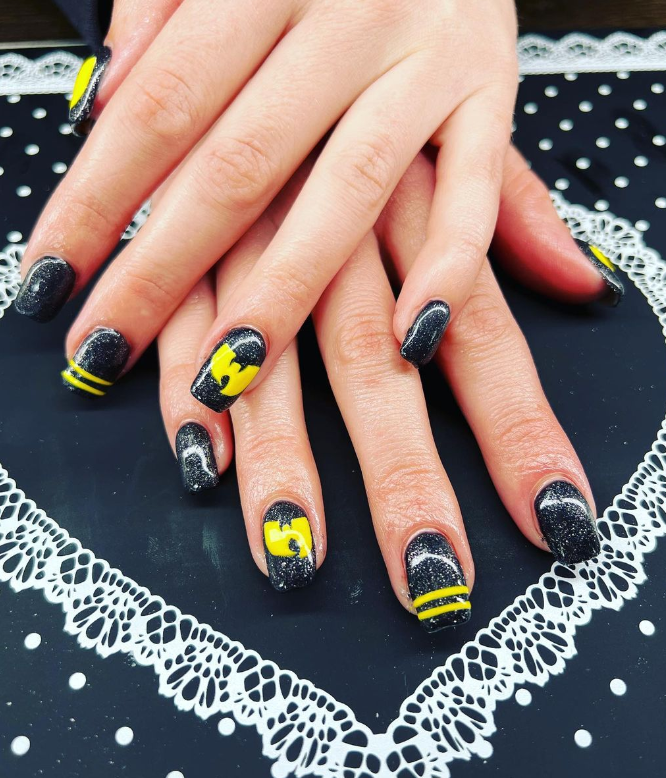 Come and try this black and yellow nail design!
@lemaylove1/Instagram
2. Black and yellow nail design: Sunflower Nails
Sunflowers are the epitome of summer, and they make a fantastic theme for black and yellow nail designs. Apply a black base coat and use yellow polish to create sunflowers on each nail. You can go for a minimalist approach with a single sunflower on each nail or create a more intricate design with multiple sunflowers. Either way, your nails will exude a vibrant and joyful summer vibe.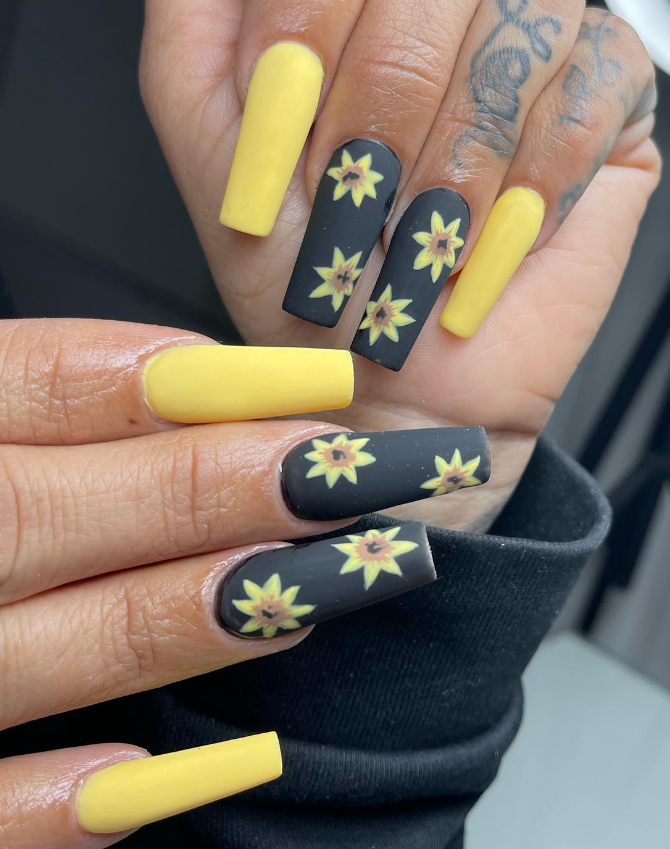 Stylish black and yellow nail design for you!
@nailsondez/Instagram
3. Black and yellow nail design: Striking Checkerboard Pattern
For a bold and trendy nail design, opt for a checkerboard pattern using black and yellow. Start by applying a black base coat and then use a thin brush or a nail art pen to create a checkerboard pattern with yellow polish. The contrast between the two colors will make your nails stand out and add a touch of edginess to your summer look.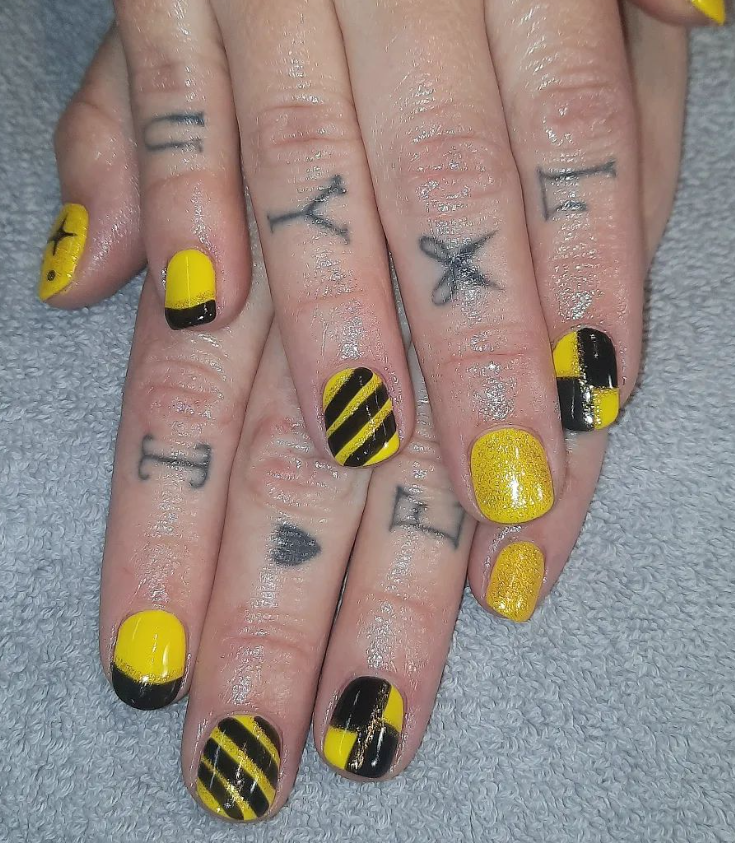 It's a fashionable black and yellow nail design.
@onyxandaura303/Instagram
Black and yellow nail designs are set to dominate the manicure scene in Summer 2023. Whether you prefer a classic look with a black base and yellow accents, a gradient ombre effect, a striking checkerboard pattern, delicate floral accents, or sunflowers, these designs offer a stylish and bold way to showcase your personality and embrace the spirit of summer. Experiment with these recommendations, or mix and match to create your unique nail art. Get ready to turn heads and show off your vibrant style this summer season!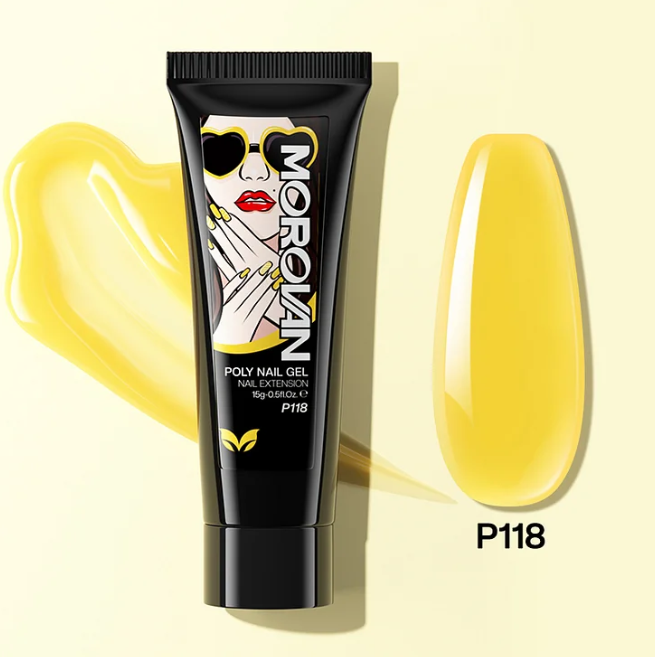 Black and yellow nail design product recommendation
Latest Posts
Featured product