Black and Pink Nail Designs for Summer 2023
May 26, 2023 by MOROVAN
Summer is the perfect time to experiment with vibrant and eye-catching nail designs that reflect the season's energy and playfulness. Among the myriad of colors and patterns available, black and pink nail designs stand out as a timeless combination that exudes both elegance and femininity. In this blog post, we will explore some trendy and stylish black and pink nail recommendations for Summer 2023.
How to make a black and pink nail design by using poly nail gel?
Here are some recommended black and pink nail designs for 2023:
1. Black and pink nail design: Floral Elegance
Floral patterns are a timeless choice for any season, and they work exceptionally well with black and pink nails. You can create delicate flowers using pink polish on a black base or vice versa. Add details like leaves and stems using green polish to enhance the floral design. This feminine and romantic nail art is perfect for summer events, weddings, or simply adding a touch of elegance to your everyday look.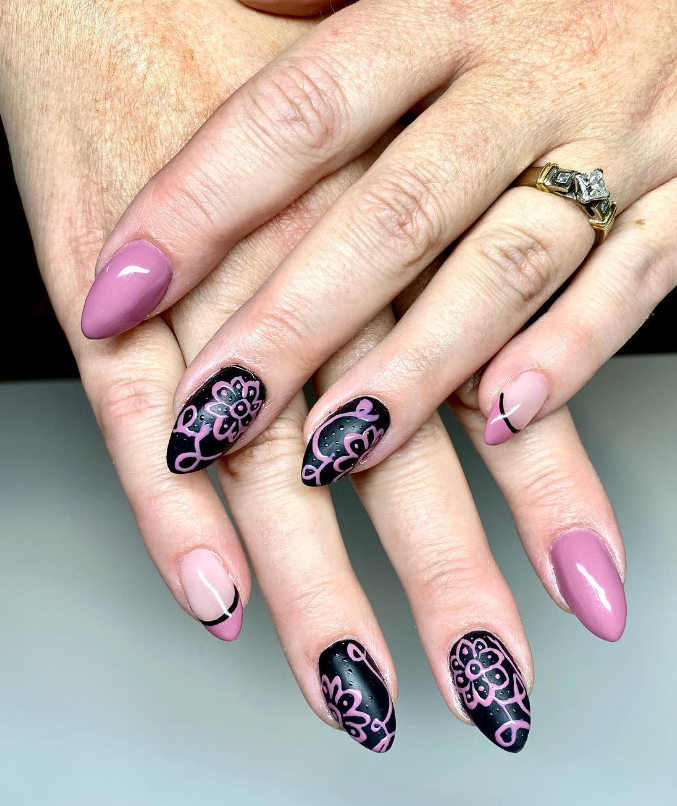 This black and pink nail design is so pretty!
@nailedupbyali/Instagram
2. Black and pink nail design: Classic Black Base with Pink Accents
One popular and versatile design is to start with a classic black base and add pink accents. You can opt for a glossy black polish and create various designs such as diagonal stripes, polka dots, or even intricate floral patterns using pink nail art pens or thin brushes. This design offers a sophisticated and chic look that pairs well with any summer outfit.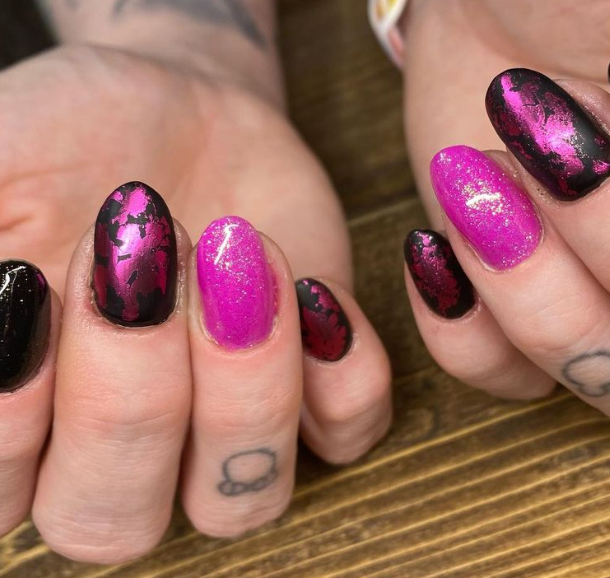 Come and try this black and pink nail design!
@carvedbychey/Instagram
3. Black and pink nail design: Striking Geometric Patterns
Geometric patterns add an edgy and modern touch to your nails. For a bold look, consider combining black and pink in geometric designs such as triangles, squares, or chevron patterns. You can alternate the colors or create a negative space effect by leaving parts of your nails bare. This design is sure to make a statement and elevate your summer style.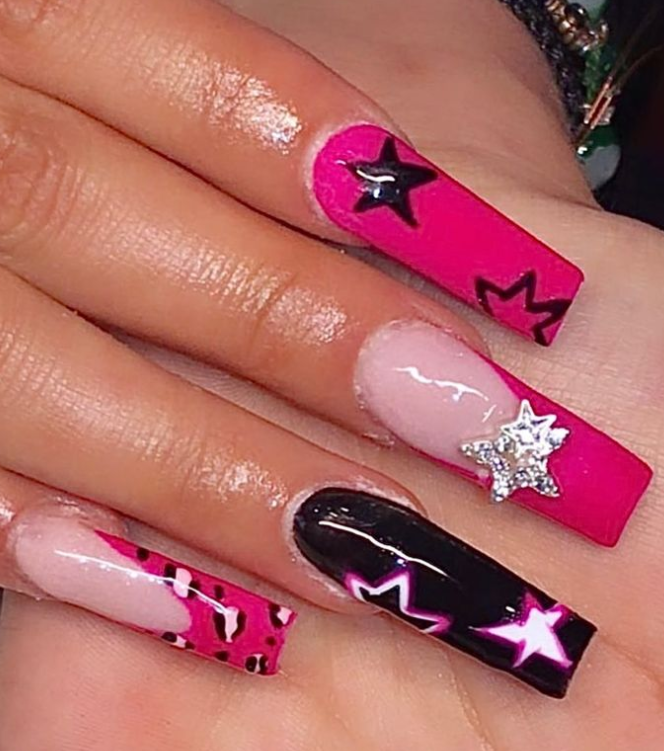 This black and pink nail design is very unique!
@luvnailsx/Instagram
Black and pink nail designs offer a myriad of creative possibilities to express your personal style and embrace the vibrancy of Summer 2023. Whether you prefer classic elegance, bold patterns, or delicate floral motifs, there is a black and pink nail design that suits your taste and complements your summer wardrobe. So go ahead, experiment, and let your nails become a canvas for self-expression and creativity this summer!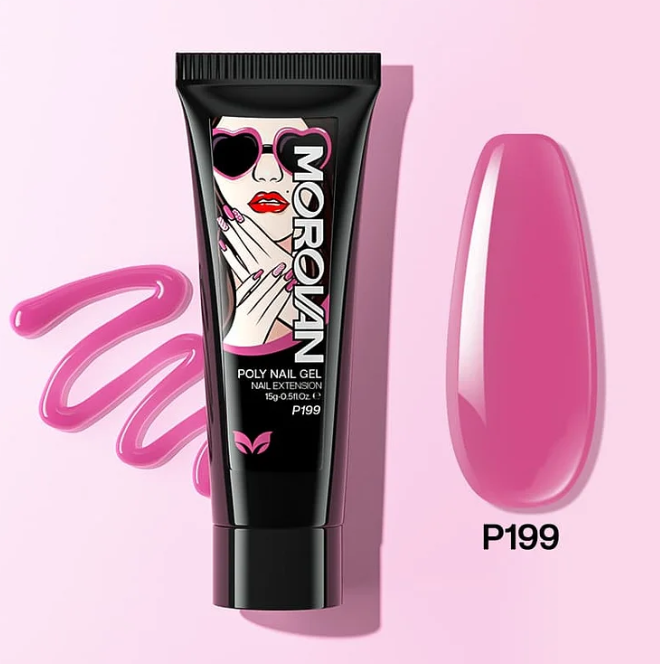 Black and pink nail design product recommendation
Latest Posts
Featured product