Black and Green Nail Designs for a Striking Look
Jun 07, 2023 by MOROVAN
Nail art has become a popular form of self-expression, allowing individuals to showcase their creativity and style. Among the myriad of nail design options available, the combination of black and green offers a unique and eye-catching aesthetic. Whether you're looking to make a bold statement or add a touch of sophistication to your nails, black and green designs are an excellent choice. In this blog post, we will explore the versatility and recommend some stunning black and green nail designs to inspire your next manicure.
How to make a green nail design by using dip powder?
Here are some recommended black and green nail designs for 2023:
1. Black and green nail design: Classic Black and Green Duo
For a timeless look, opt for a classic black and green combination. Paint your nails with a glossy black polish as a base, and then add intricate green details like swirls, dots, or geometric patterns using a thin brush or nail art pen. This contrasting design will undoubtedly make your nails stand out while maintaining an elegant and refined appearance.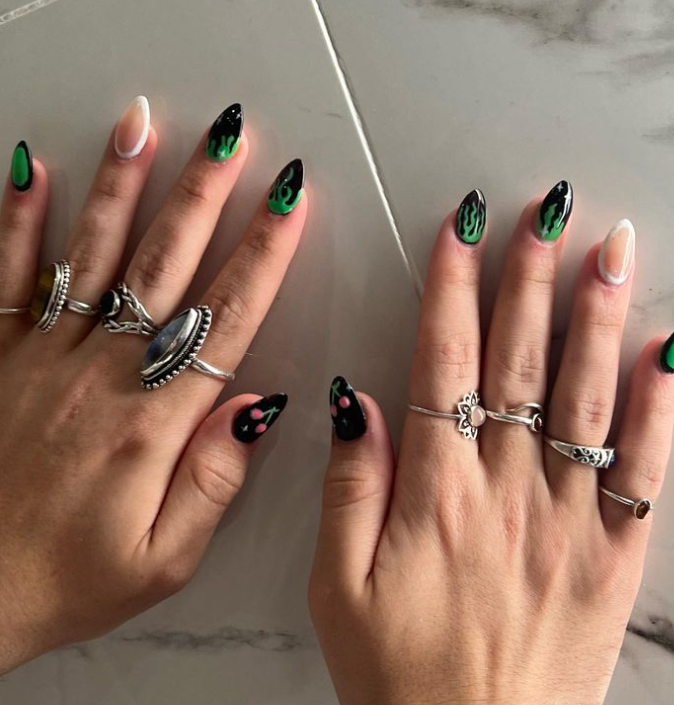 This black and green nail design is so pretty!
@slay_theset/Instagram
2. Black and green nail design: Gradient Glam
Create a mesmerizing effect on your nails by incorporating a gradient technique with black and green shades. Start by applying a black base coat and then use a sponge to dab different shades of green onto the nails, blending them seamlessly. The result is a stunning transition from dark to light green, giving your manicure a captivating and enchanting allure.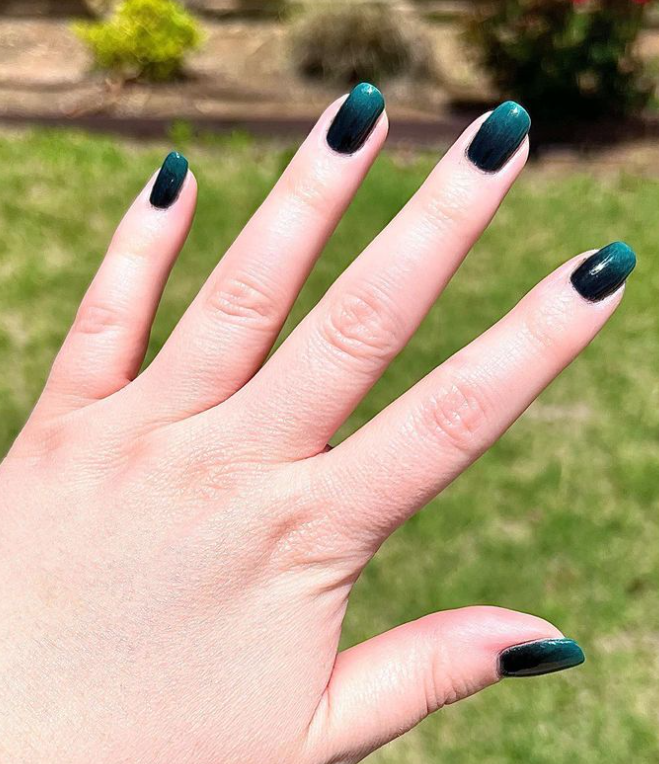 Beautiful black and green nail design for you~
@kenstagramnails/Instagram
3. Black and green nail design: Glamorous Glitter
If you're a fan of all things sparkly, black and green glitter nail designs are sure to catch your attention. Apply a black base coat and then accentuate one or more nails with a generous coat of green glitter polish. You can create an ombre effect by applying the glitter polish from the base of the nail and gradually fading it towards the tip. This glamorous and attention-grabbing design is perfect for special occasions or a night out on the town.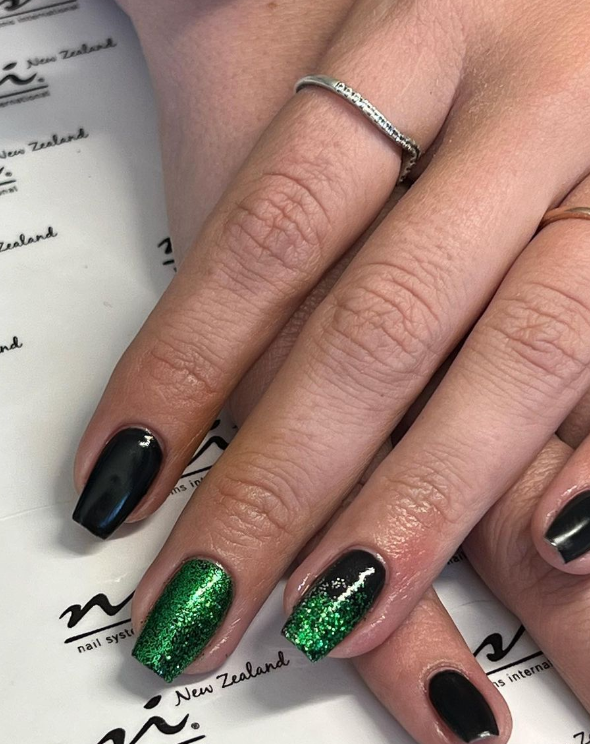 Come and try this black and green nail design!
@blvck_beauty_co/Instagram
Black and green nail designs offer a stunning combination that can be customized to suit your personal style and preference. From classic and sophisticated to bold and glamorous, there are endless possibilities for creating striking manicures. Whether you opt for intricate patterns, gradients, or negative space designs, black and green will undoubtedly make a statement and add a touch of elegance and individuality to your overall look. So, embrace your creativity, experiment with different techniques, and let your nails become a canvas for showcasing your unique style.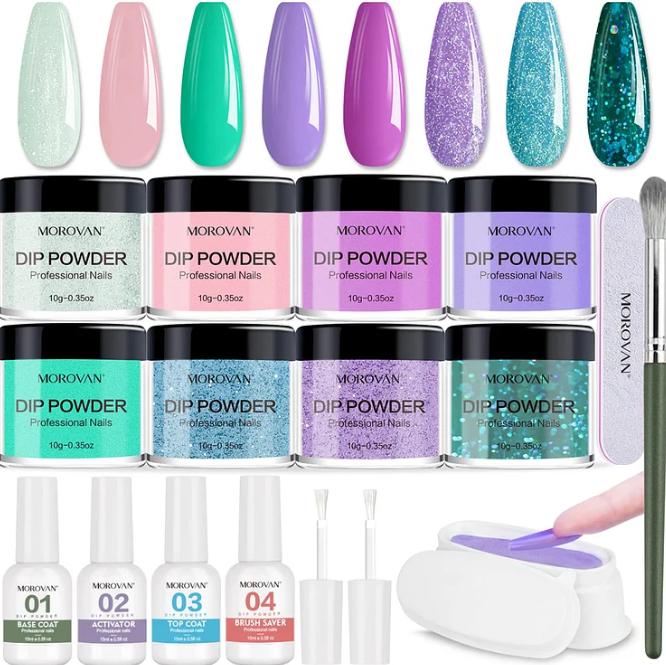 Black and green nail design product recommendation
Latest Posts
Featured product