Beautiful Red nail designs in 2023
May 11, 2023 by MOROVAN
Red is a vibrant and passionate color that conveys a positive emotion and a strong allure. In red nail designs, red becomes the main color, and by using different shades of red and complementary colors, various red aesthetic effects can be created, such as bright red, dark red, pink, and more.
How to make a red nail design by using the poly nail gel?
Red nail is a classic and fashionable choice. As a traditional nail color, red has long been regarded as a powerful and passionate shade. Whether it's deep red, burgundy, or bright red, red nail design can showcase a timeless and captivating style.
Red manicure embodies confidence and charm in women. Red is a striking color that can enhance a woman's self-confidence and showcase her unique charm and personality to the world. It is suitable for those independent, confident women who desire to catch the attention.
The following are recommended red nail designs for the year 2023:
1.Red nail design:Red and white striped nail art
This red nail art primarily uses red and white as the main colors, with red stripes painted in shapes on white nails, presenting a classic and traditional style that gives a sense of timeless elegance.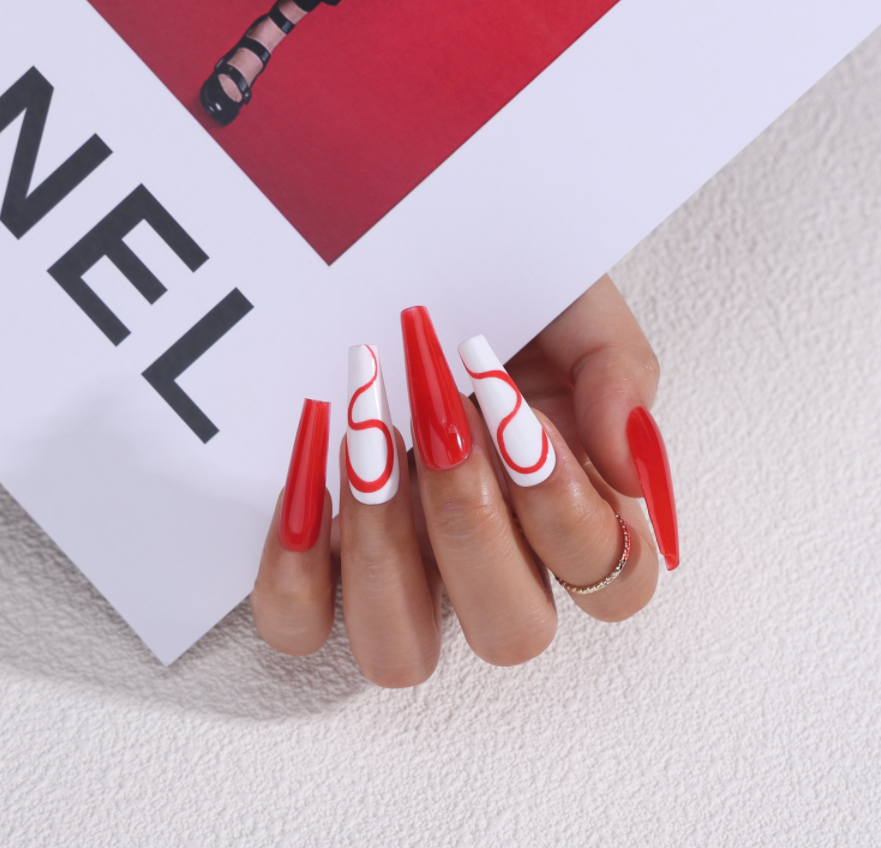 This red nail design is so pretty!
2.Red nail design:Red French manicure
Red French manicure can also showcase a minimalist and modern style. It can use red as a simple decoration on the tips or as the base color, with clean white lines added on the tips to create a sleek and fashionable effect. It is suitable for various occasions, whether it's everyday life or special events, and it can showcase both personality and elegance.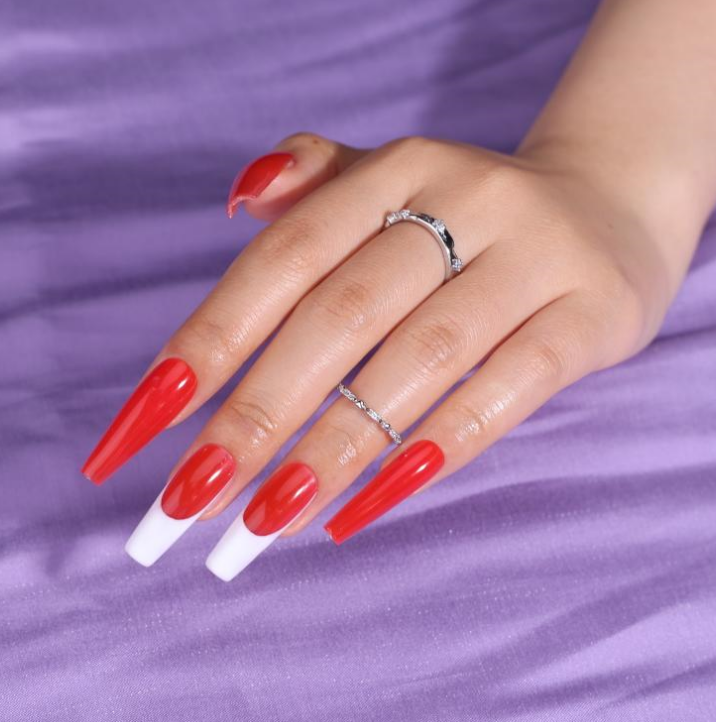 This red nail design is very fashionable.
3.Red nail design:Red French manicure with heart design
Red French manicure with heart design can also showcase a simple yet exquisite style. The heart design can be represented through simple lines or embellishments, highlighting the focal point and sweetness of the red French tips. This red nail design is filled with a romantic, warm, and feminine atmosphere, perfect for expressing love and celebrating special occasions such as Valentine's Day, anniversaries, or weddings.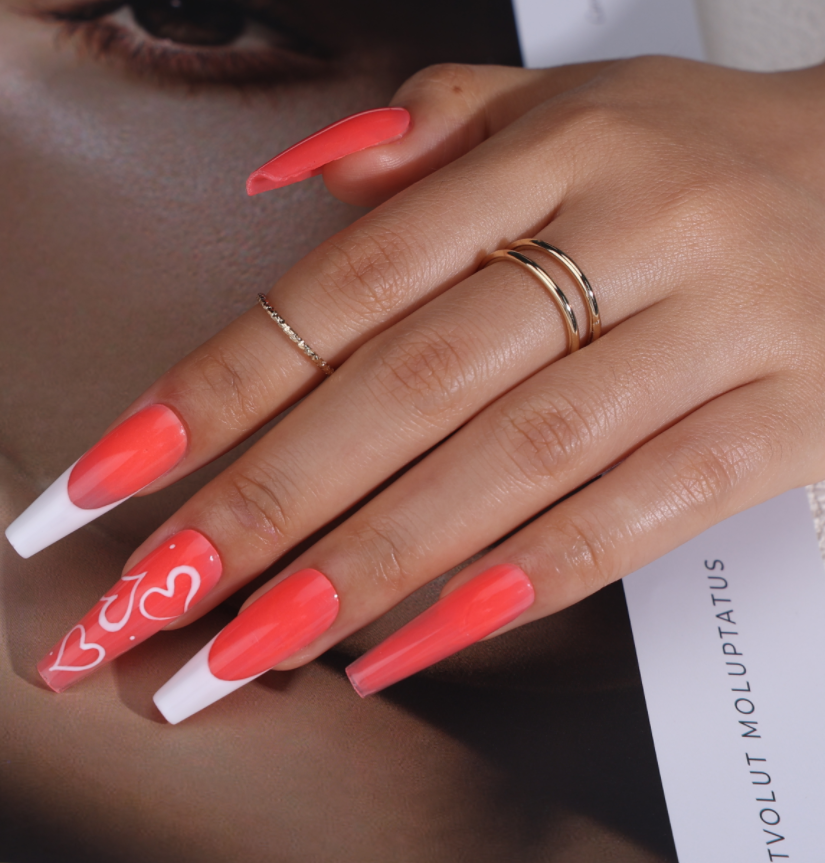 Beautiful red nail design for you~
Red manicure is suitable for various occasions. It can showcase a formal and elegant style in formal events, as well as bring vibrancy and a sense of fashion to parties, dates, or casual activities. The versatility of red manicure makes it an ideal choice for everyday life and special occasions.
Red is an ideal choice for expressing emotions and celebrating holidays. During special festivals and celebratory events, red nail design can convey a joyful, passionate, and celebratory atmosphere. For example, during Christmas, Valentine's Day, or the Spring Festival, red manicure can enhance the festive ambiance and showcase the joyous and auspicious spirit of the holiday.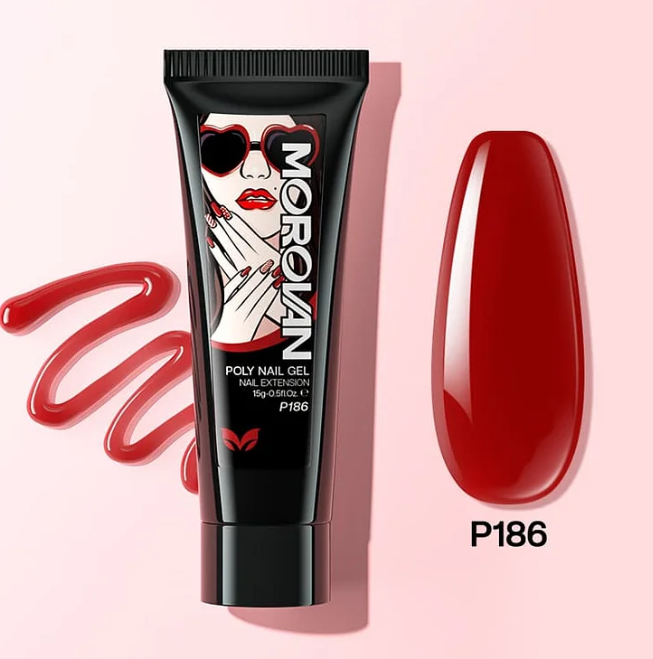 Red nail design product recommendation
Latest Posts
Featured product