Beautiful Blue Almond Nail Designs to Try in 2023
May 22, 2023 by MOROVAN
Almond-shaped nails have become a popular choice among fashion-forward individuals, and when combined with the enchanting color blue, they create a stunning and unique manicure. Blue is a versatile shade that represents tranquility, serenity, and creativity. In 2023, blue almond nail designs are set to make waves, allowing you to express your individuality with elegance and style. From soft pastels to bold and vibrant hues, there's a blue shade and design for everyone. In this blog post, we will explore captivating blue almond nail design ideas that are sure to keep you on-trend in 2023.
How to make a blue nail design by using poly nail gel?
Here are some recommended blue almond nail designs for 2023:
1.Blue almond nail design: Pastel Perfection
Soft pastel blue almond nails are a delightful choice for those seeking a subtle and dreamy look. Choose a light blue shade like baby blue, powder blue, or sky blue. This gentle hue creates an understated elegance that is perfect for everyday wear. Add a touch of shimmer or delicate nail art accents like flowers or swirls for a feminine and ethereal finish.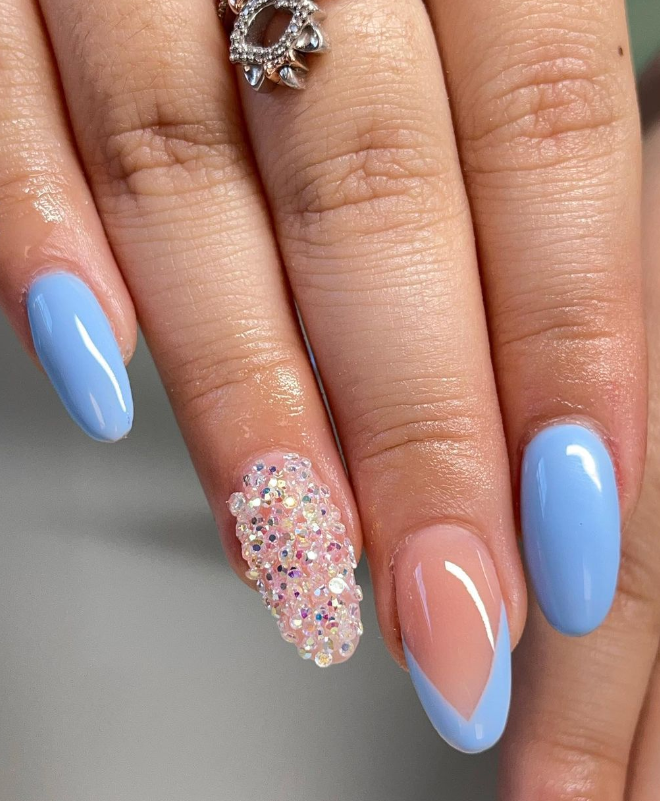 This blue almond nail design is so pretty!
@axpenails/Instagram
2.Blue almond nail design: Oceanic Blues
Embrace the beauty of the ocean with deep and vibrant blue shades. Navy blue, cobalt blue, or sapphire blue almond nails evoke a sense of depth and mystery. These rich hues are perfect for those seeking a bolder and more striking look. Consider adding metallic accents, such as silver or gold, or incorporate nail stickers featuring seashells or waves for a beach-inspired manicure.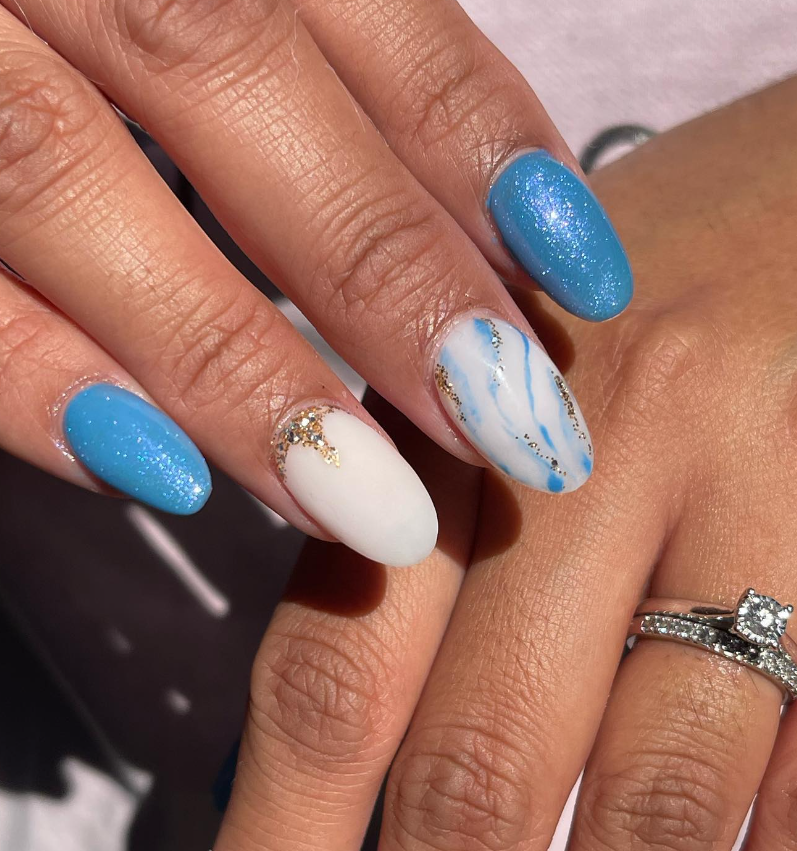 Beautiful blue almond nail design for you~
@clawed_by_anahi/Instagram
3.Blue almond nail design: Floral Whimsy
Floral designs are timeless and add a touch of femininity to any manicure. Paint your almond-shaped nails with a light or medium blue base and then add delicate floral designs using nail art brushes or stamping plates. Choose complementary colors like white, silver, or pastel shades to create intricate and eye-catching floral patterns. This design is perfect for spring or summer and is sure to turn heads.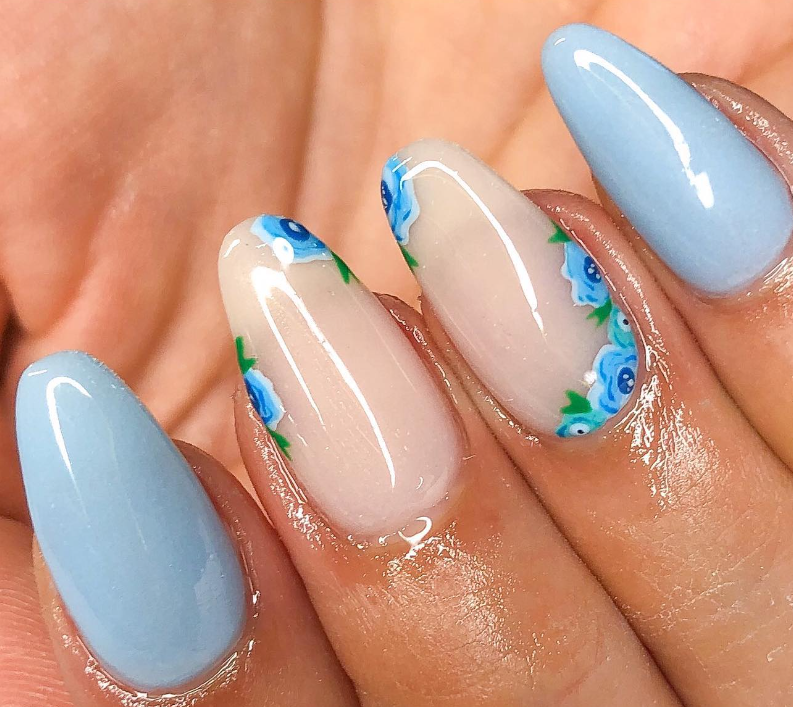 Come and try this blue almond nail design!
@nailsbycristiana_/Instagram
Blue almond nail designs are set to be a major trend in 2023, offering a myriad of options to express your unique style and personality. Whether you prefer soft pastels, vibrant blues, or captivating designs like gradients, florals, or geometric patterns, there is a blue manicure that will suit any occasion. Let your nails make a statement with the beauty and versatility of blue, and embrace the trendsetting nature of the almond shape. Step into 2023 with confidence and show off your beautiful blue almond nails!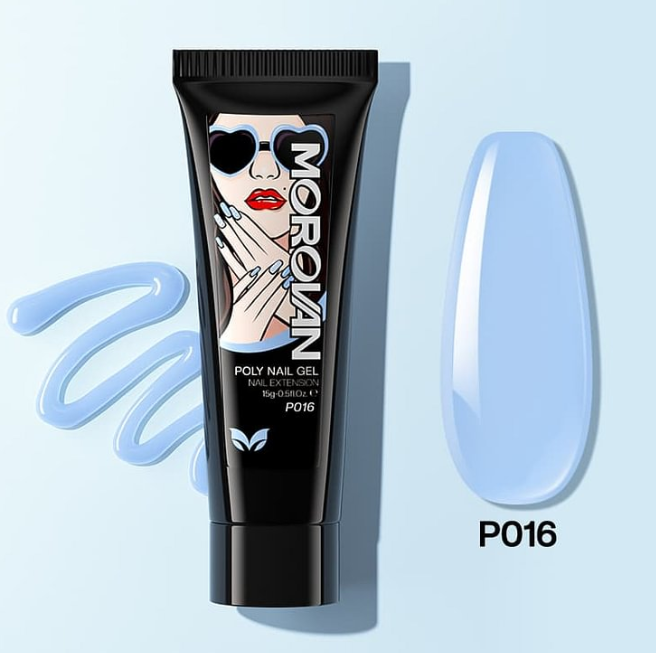 Blue almond nail design product recommendation
Latest Posts
Featured product