A Must-Try Recommendation of Trending Matte Nail Designs
Jun 21, 2023 by MOROVAN
Nail art has become a popular form of self-expression, allowing individuals to showcase their creativity and style. Among the myriad of nail design options available, matte nails have taken the beauty world by storm. With their chic and sophisticated appearance, matte nail designs offer a unique twist to traditional glossy finishes. In this blog, we will delve into the captivating world of matte nails and provide you with some trendy recommendations to inspire your next salon visit or DIY nail adventure.
How to make a matte nail design yourself?
Here are some recommended matte nail designs for 2023:
1. Matte nail design: Geometric Geometry
Geometric patterns and shapes have been dominating the nail art scene, and when combined with matte finishes, they create an intriguing and contemporary look. Experiment with triangles, rectangles, or squares in bold and contrasting colors. For example, a matte white base with intersecting black lines can create a mesmerizing optical illusion. The matte texture adds an extra dimension to the design, making it even more captivating.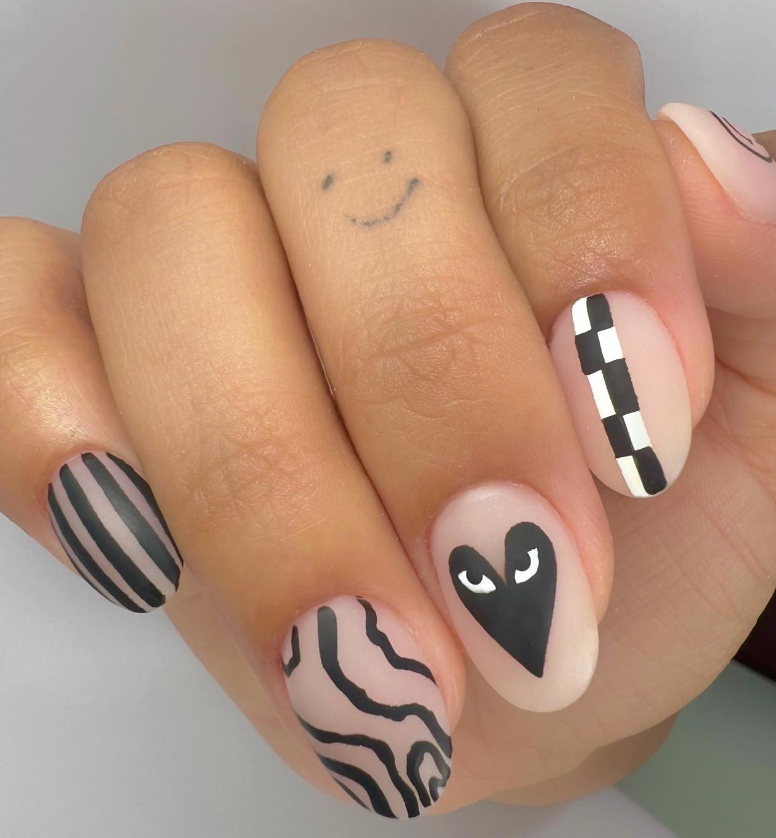 This matte nail design is very unique!
@wondynails/Instagram
2. Matte nail design: Colorful Magic
Colorful matte nail designs have gained popularity for their sleek and cohesive appearance. By using different shades of the different color family, you can create a visually appealing gradient effect on your nails. For example, start with a dark navy blue at the base of the nails and gradually transition to a lighter shade of blue towards the tips. The matte finish enhances the gradient effect, creating a modern and sophisticated look.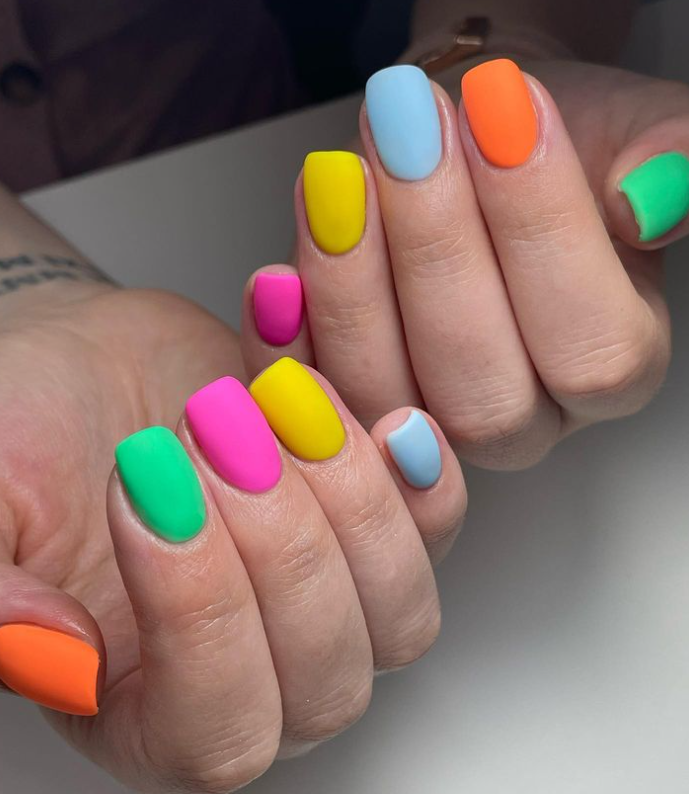 Stylish matte nail design for you!
@nails_by_stacey_griffiths/Instagram
3. Matte nail design: Floral Delights
Floral matte nail designs offer a delicate and feminine touch. Combine pastel matte colors, such as blush pink, lavender, or mint green, with intricate floral patterns to create a whimsical and romantic style. You can either paint the flowers directly on the nails or use floral decals or stickers for added convenience. Finish off the design with a matte topcoat to complete the soft and dreamy aesthetic.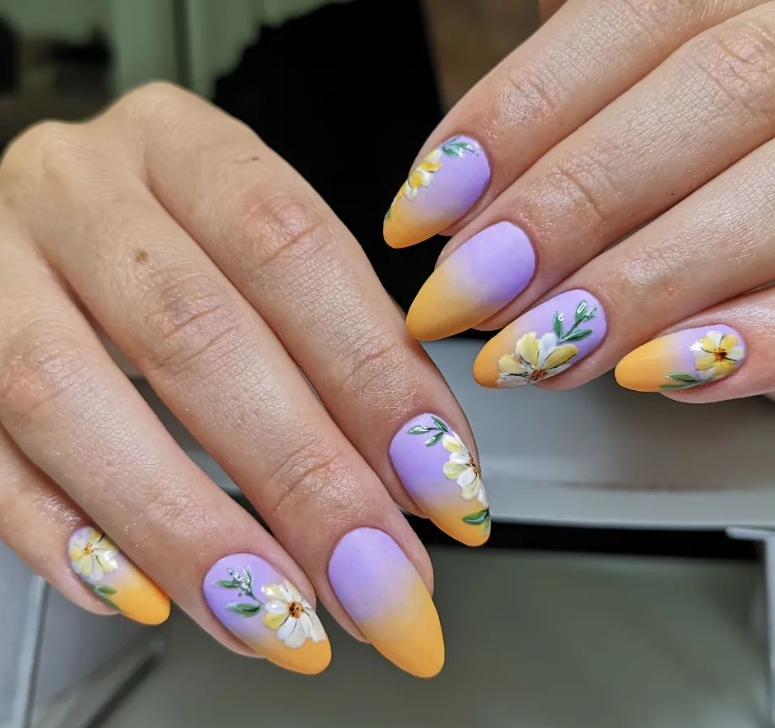 This matte nail design is so pretty!
@beauty.salonik/Instagram
Matte nail designs have revolutionized the world of nail art, offering an alternative to traditional glossy finishes. Whether you prefer minimalist elegance, edgy metallics, monochromatic gradients, floral delicacy, or geometric shapes, there is a matte nail design that suits your personal style and preferences. These recommendations serve as a starting point for your nail art journey, allowing you to experiment, express yourself, and stay on-trend. So go ahead, embrace the matte nail trend, and make a statement with your fingertips!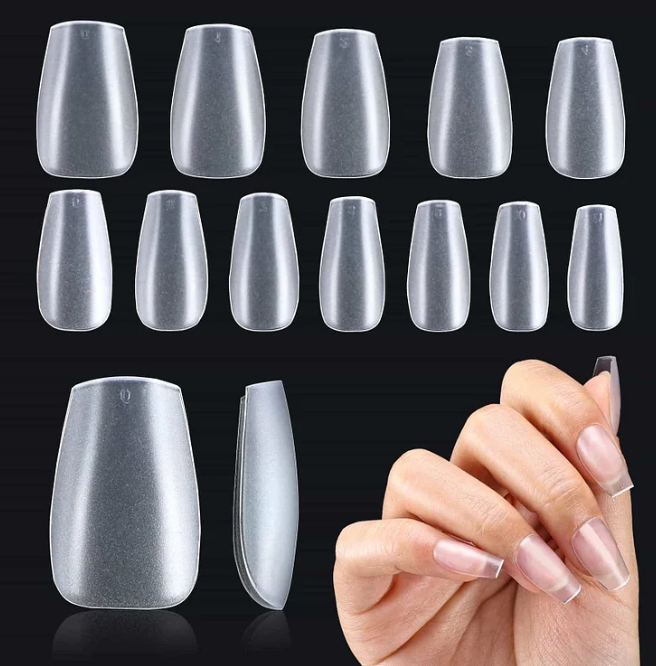 Matte nail design product recommendation
Latest Posts
Featured product